Everyone wants to feel comfortable in their home, especially after a long day. Nothing beats the satisfaction of looking around your home and getting that sense of relaxation and calmness. A cozy home provides that. You might think you'll need to spend a lot of money to achieve a cozy look when in fact, all you need is a little creativity and detail in the interior to transform your home.
Here are 10 easy ways to achieve a cozier home:
1. Curtain Wall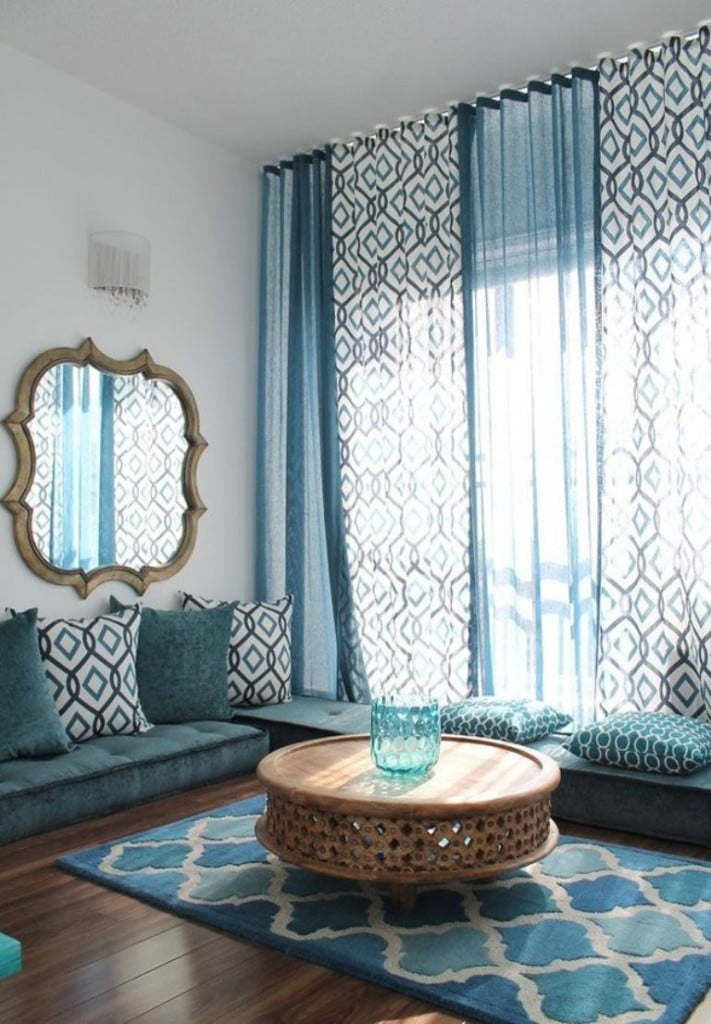 Curtains make a big difference because they add enormous personality to it. Walls that are covered by hanging curtains add visual appeal and heighten the cozy effect created through the material's totality. Choose fabrics that give you privacy, but also allow dappled light in.
2. Family Photos
You can have family photos framed, enlarged or hung by a wire framework. Whichever way you want them, setting them as decor will give a sense comfort and ease. Plus it adds a sentimental element to the room.
3. Bedroom Seats
Adding a chair or even a sofa in the bedroom creates a cozy, multifunctional space you'll be glad to retreat to at the end of a long day. Its lounge-like appeal will have you curling up to a good book or catnapping in no time. Better have a blanket on the side.
4. Include a Throw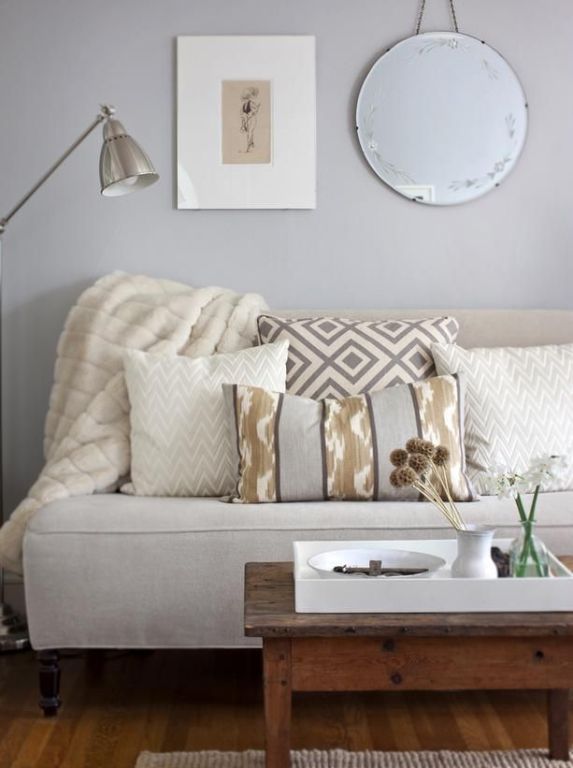 The right throw pillow can transform an entire room's decor and deliver the right statement. Since we're opting for a snug feel, go with solids or opposites with a geometric flare and have them laying over a couch or chaise to add a more homey punctuation.
5. Darker Walls
Painting a room with dark colors provides a great backdrop. Details pop up against dark walls and create a sophisticated yet warm ambiance. Anything from charcoal grey to chocolate brown is good and don't forget to add bursts of metallic and white to keep its light feel.
6. A Nook
A nook can also be the perfect way to transform an awkward corner into a warm, comfortable area for a little R&R. All you need is lots and lots of pillows and an old twin bed or sofa up against a wall to create your own little corner of the world.
7. Blankets on Display
Aside from being an item to snuggle, blankets also serve as a beautiful wall display. You can have them draped over the furniture or a ladder to showcase their relaxed charm.
8. Furry Stuff
People associate fur and anything faux fur with a sense of gentleness or calmness. It can be a carpet, throw, or wall hanging, any of these will suffice in setting a warm ambiance.
9. String Lights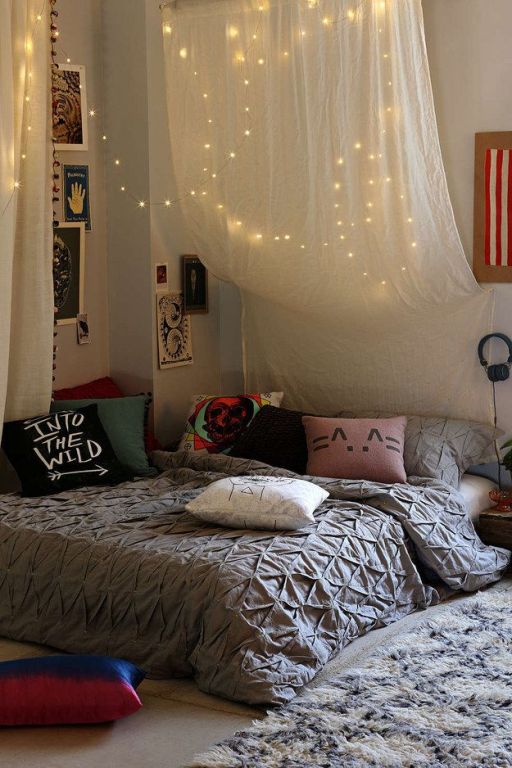 You won't have to wait until Christmas to illuminate. Break them out of the boxes early and decorate your home for that shimmery effect. Let them fall from the ceiling in a corner for an effortlessly cool look or hang lights around your windows for an eye-catching effect or better yet just hang a few strands behind your canopy for a cozy glow.
10. Layered Rugs
Rugs are soft, comfy pieces that definitely set a warm and inviting tone. You can even pile them up for added comfort on your feet. Your toes will thank you for it.
Your home serves as a sanctuary from all the frenzy of the outside world. It's the place where you gather with loved ones, prepare your meals, relax after a long day and sleep soundly. By making its entirety cozier, you'll be rewarded with total solace and solitude.
This article was contributed by Joel Samonte 
Joel Samonte works as a Content Writer for Hoppler – the most advanced online tool that helps you search, buy, sell and rent properties in the Philippines. A true Bosconian to the core, health buff, devoted husband and a loving father. You can reach him at [email protected] or through LinkedIn.