Contrary to popular belief, automating your house doesn't take away from it's homely atmosphere. If anything, turning your abode into a "smart home" can literally transform it into a haven of relaxation, comfort and safety. That's why air purifiers, sleep enhancing devices and high-tech sound systems are becoming standard features at some of the world's top luxury villas and resorts. Let's look at how these and other amazing technological gadgets can turn your home into a comfortable oasis.
360 Degree Wireless Speaker System
Ever walked into a hotel to hear relaxing melodies wafting as if through the walls? Well, they're probably using a Bang and Ofulsen wireless speaker system. With an elegant aluminum design that looks more like a sophisticated contemporary art piece than an audio device, these 360 degree speakers create an immersive audio experience. The sound system connects to streaming services like Spotify, Deezer and TuneIn to create customised playlists. So you can choose your music according to the ambiance you want to create, whether it's vibey, therapeutic or calming sounds. You can find Bang and Ofulsen wireless speakers creating a bespoke atmosphere at some of the world's best spas and hotels, including Cafe Royal in London and d'Angleterre in Copenhagen.
Nest Learning Thermostat
This energy saving smart thermostat is fast becoming a favourite among property owners all over the world, and it's not surprising to see why. Not only does it come with a convenient round dial design, but as the name suggests, it also "learns" what your preferences are and automatically creates a customised schedule to suit those preferences over time. However, you don't have to use the dial as the device comes with an app that allows you to alter your home's temperature and control settings from anywhere. The App also gives you an overview of how much energy you're using so that you can control your energy consumption to meet your family's needs. My favourite feature about the Nest Learning Thermostat is that it can sense when everyone is out of the house, and turns itself off automatically, saving you even more in energy costs.
Luna Smart Bedcover to Improve your Sleep
The Luna Smart Bedcover acts a central nervous system for your bedroom, adjusting the lights and temperature of your bed and the room to suit your preferences, making it warm in winter and cool in summer. Throughout the night, the bedcover tracks your sleep and then sends the information to your Luna app, which you can then view the next day. Basically, it calms the entire atmosphere of your bedroom as you fall asleep, helping you to optimise your sleep so that you can wake up feeling well rested and revitalised every day.
Kuna Outdoor Camera
The Kuna is a tiny Wifi camera that comes camouflaged inside an outdoor light fixture. This smart camera immediately notifies you when someone's at the door by sending an alert to your phone. This way, you can ask the delivery guy to leave your package at the door for you to pick it up later, or spot intruders without them even knowing it. You can even set off a 100+ decibel siren alarm if you see someone trying to break in or speak directly from your phone into the camera's speaker to deter them. In fact, you can use your phone as a remote control to speak to people on your property at any time, from anywhere, thanks to the Kuna app.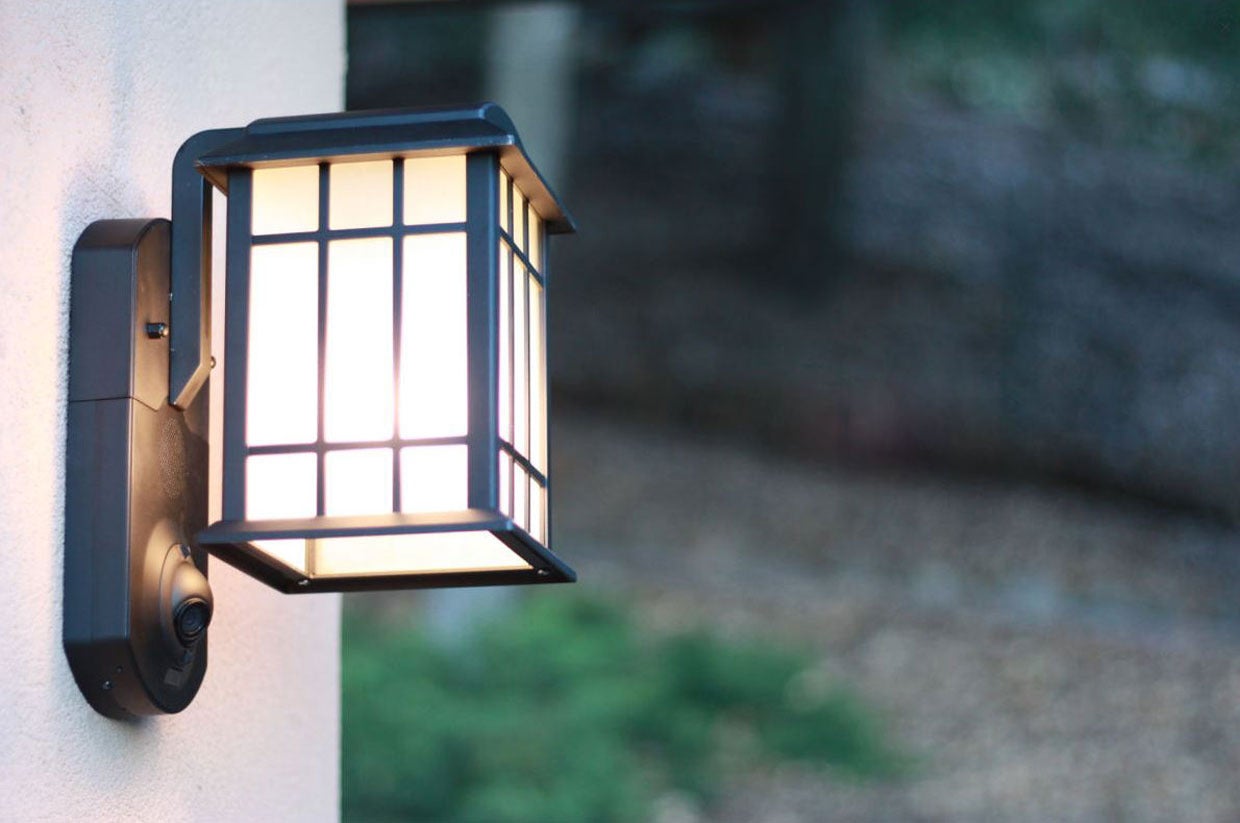 The camera is weatherproof, and comes in three different styles and two different colors, namely bronze and black. So it looks chic whether you place it at your front door, gate or at your garage. Lastly, Kuna gives you live and recorded video in HD quality, and crystal clear sound with motion detectors that are programmed to only notify you when an actual person is at the door. No more annoying alerts from random dogs or joggers passing by your door.
Awair
Awair is a nifty device which purifies the air in your house, eliminating toxins and chemicals so that all you're left with is refreshingly clean air. It comes with an app that lets you know which factors affect your air quality from temperature, to humidity, chemicals and dust. It also helps you track air quality as it changes, while actively following the improvements in air quality over time. With better air quality comes improved sleep, better health and even the cessation of allergies. I especially love that the device is made from natural materials and can connect with other smart devices like Nest and Alexa for easy integration into your smart home.  The Awair comes in various sizes, from big units that can cater to entire floors, as well as smaller devices can be placed in compact spaces like nurseries and bedrooms.
With smart home devices like these, life has truly become been easier and more relaxed. From optimizing sleep or livening things up with customised sounds, and enjoying peace of mind with stylish safety features, we have officially entered the Home IQ Tech age. And there's never been a better time to enjoy a smart home than today.