A kitchen is a place where the magic happens. This is where we prepare our favourite meals, where we have our first-morning coffee and spend some time in peace and solitude. If you're passionate about cooking, then it's important to set up your kitchen in a way that will promote cosiness and functionality. And if you're not an experienced cooker, then redesigning your kitchen to boost the atmosphere and improve your cooking skills might be one of the best things to do this year. So here are some ways that will help you make that happen.
1. Make sure that it's clutter-free
Clutter is the biggest enemy to any space, but especially the kitchen. If you want to be a good cook, then it's critical to make your kitchen clutter-free and tidy. This means removing all the items that you don't need or use. Sure, you might feel reluctant to throw that away, but if you haven't used it in a long time, then, chances are, you don't really need it that much. If you don't want to throw things away, then at least find appropriate and space-friendly storage solutions.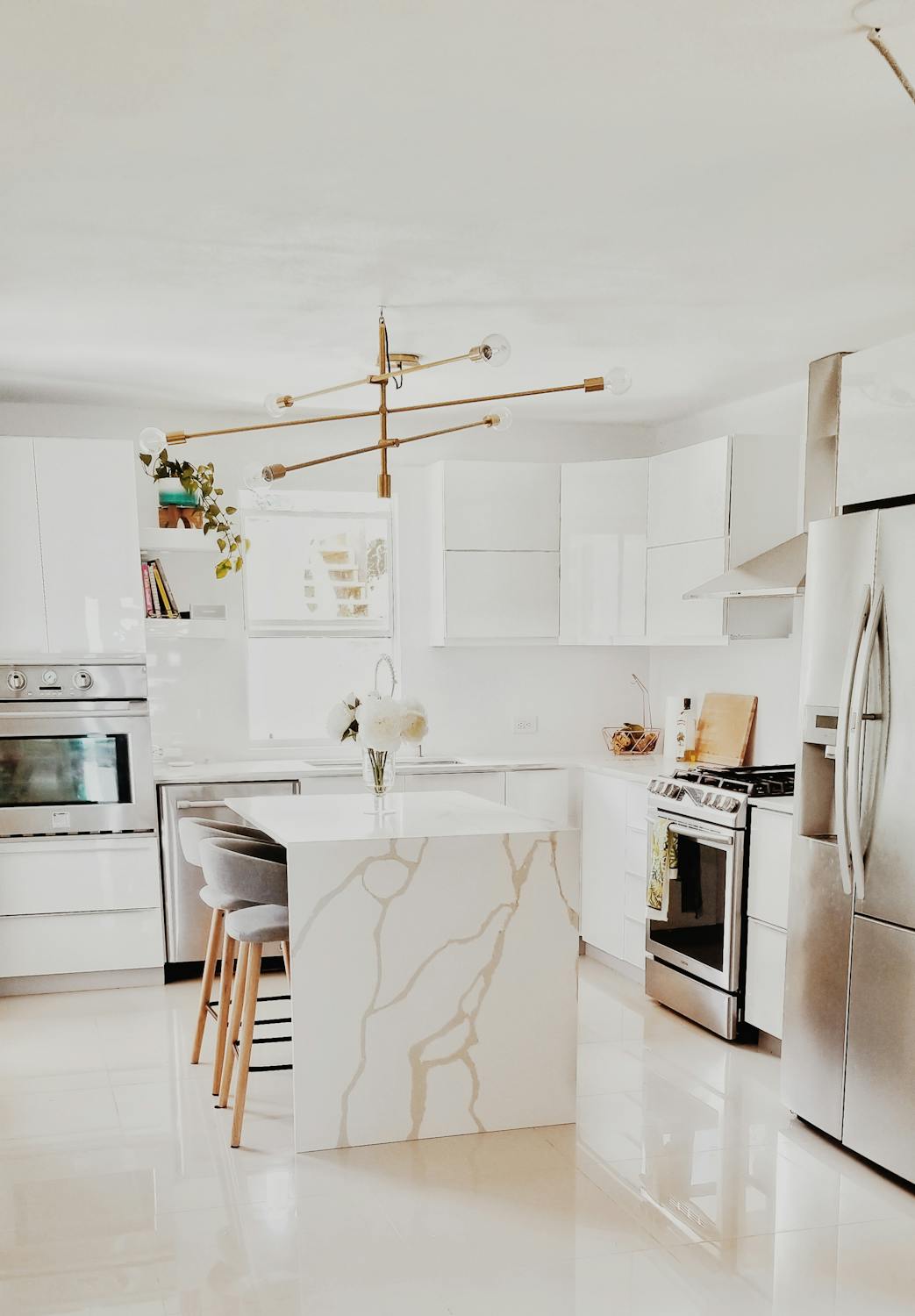 2. Make sure that everything is organized
Leaving things to lie around might seem like the easiest option, but it surely won't help you in the long run. So if you want your kitchen to look tidy and pretty, it's essential to organize everything. That includes pots, pans, utensils, and of course, spices. Keeping all of that near your countertop or a kitchen island will make you a much better cook, as you'll be more organized and efficient. That will make the process much smoother and more enjoyable.
3. Get all the right tools and appliances
Sure, some chefs and cooking enthusiasts are so strong and capable that they can achieve much with the use of their hands. But, if you're just starting out, then you will surely benefit from kitchen electrical appliances such as a gas stove or a wok burner. And if you enjoy baking and making cakes, then a stand mixer is a must. Also, be sure to have a clear surface that will be big enough for you to knead the dough and make other foods. Appliances and tools do make cooking much easier, so it's important to get those that you'll use.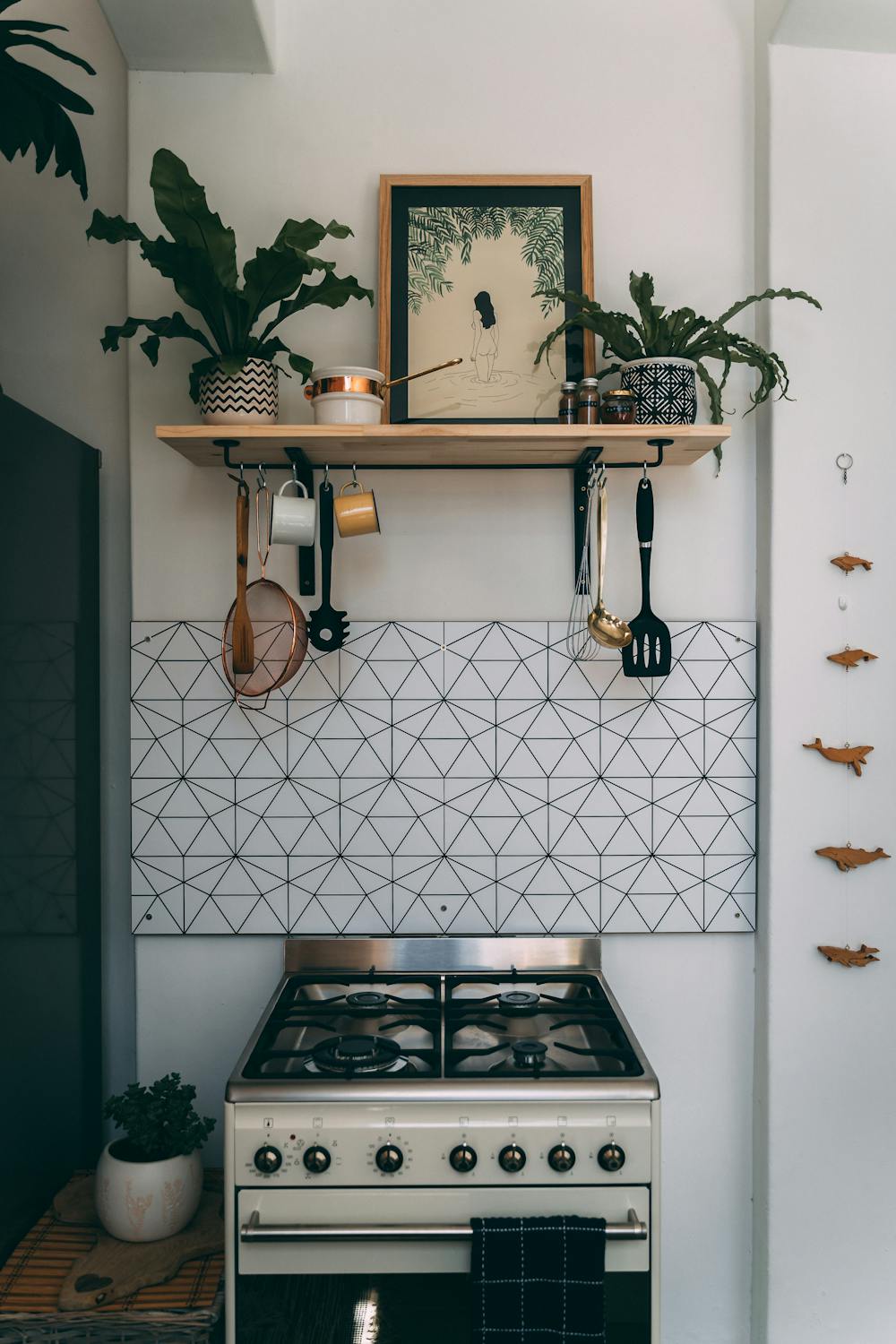 4. Be careful when storing dishes
Dishes tend to take up most of the space in the kitchen, right after appliances and other types of cookware. But since dishes are such an integral part of every kitchen, then you should do your best to store them in a place that will keep them easy to reach without cluttering the space. If your kitchen isn't too big, then open shelving is a great idea. This modern solution is also quite trendy if you want to have a stylish and functional kitchen.
5. Don't buy everything at once
If you're just moving to a new home, or you're renovating your kitchen from the scratch, then it's essential to be careful when buying all the necessary things. You might be tempted to buy everything at once, especially if you're just starting your cooking journey. But that isn't recommended, because first you should get acquainted with cooking as a concept. Once you become more versed, feel free to buy anything you like. Getting too many utensils and appliances can only add to the clutter, which is something you should definitely avoid.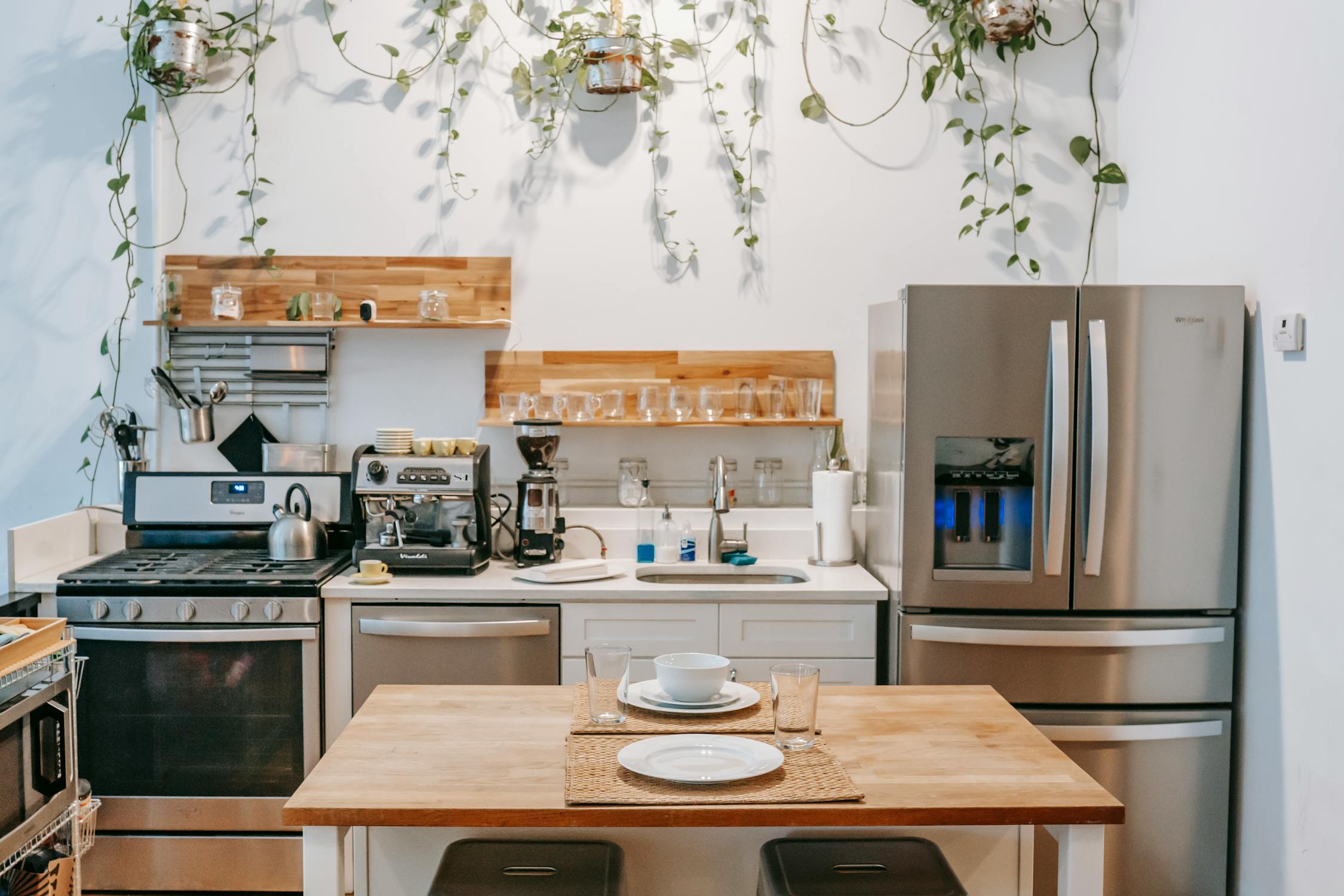 6. Make the space look pretty and elegant
A stylish and elegant kitchen will automatically make you motivated to spend time there and cook more often. But, in order to achieve an effortlessly elegant look, you should pay attention to details. Therefore, be sure to stay away from heavy and bulky kitchen furniture, and opt for more minimalist solutions that will provide you with enough space to move around. Also, access to natural light plays a huge role, so don't forget to prioritize that, as it will bring a whole new positive mood to your kitchen space.
Conclusion
These tips will help you have a pretty and well-organized kitchen, which will in return make you more interested in cooking. Decluttering, and being strategic with your purchases are also of great importance because your kitchen will look functional and elegant.