Modern crib is simply not complete without some cool artwork to bring in some style and life to it. It seems that art has never been so available in all its forms, especially when it comes to interior design.
The rules and trends about art pieces are flexible now and there are some very interesting art pieces that could easily find place in some of the modern style cribs.
Here are some examples of this cool modern day art.
Inside Graffiti
Urban style looks really cool. So, it comes logically to try and bring in some of the street art inside. This is a very cool and a very interesting example for it.
This is Chris Brown's apartment in which he left a really awesome graffiti piece on the wall. Those bright colors are well supported by pretty basic and dark color of the floor and furniture and the light is just perfect for that street charm. The whole apartment is just fun because of it.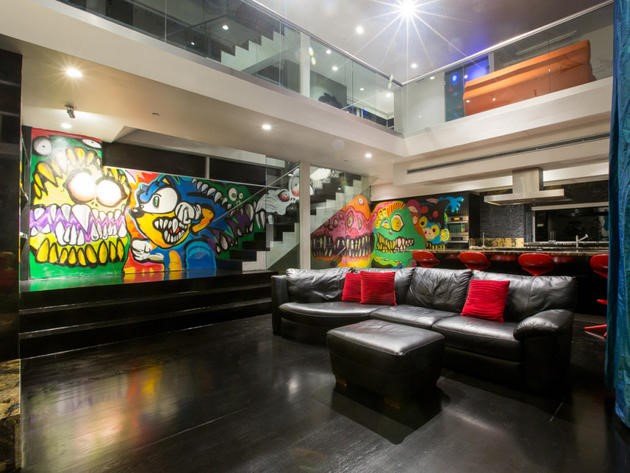 Wall Sculptures
When there is enough space and the design of the room allows it, a way to go with the sculptures nowadays is to make them into wall sculptures. In that way, it seems like a fusion of wall painting and sculpture and the texture and the ambiance that such artwork creates makes the home a very interesting place to be at.
This third dimension added to the place on which you expect to find a painting is just the touch of modern at that makes it interesting and more enjoyable.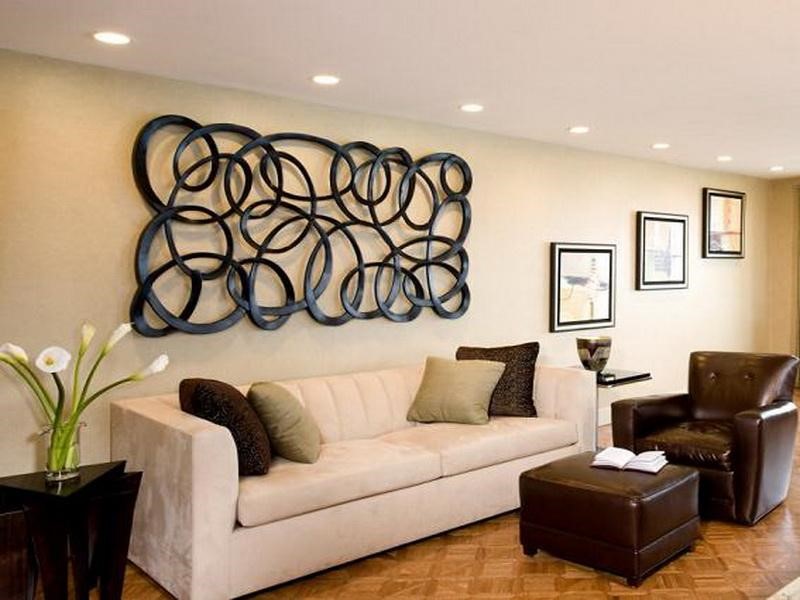 Artsy Furniture
Modern art is all about blending, redefining, reinventing and making new uses of the old things. Therefore, it is easy to imagine that some forms of contemporary art pieces can very well and very easily serve as furniture.
In that way, you get usable art that brings in style and adds real quality to your everyday life. We all know about the big, red, lip shaped, pop art sofa. Here is something in that direction and how such stuff look in modern versions of home.
You need a really big place to have this sculpture in, but if you consider that it can be used as a bed or a type of sofa at the same time, it seems a bit easier to decide on using it in your home.
However, the really cool design of it justifies the space it will take up.
Another chair like that is this lovely rattan chair. Its form resembles a real sculpture, while it is obvious that it is still furniture. However, not only does it look good, but it also redefines the way you sit and keep your entire body while you talk to somebody.
You have to lean over and turn. This forces you to pay attention to the person with whom you are communicating. This is a far more artistic piece of furniture that it may seem on the first glance because of this function that it has.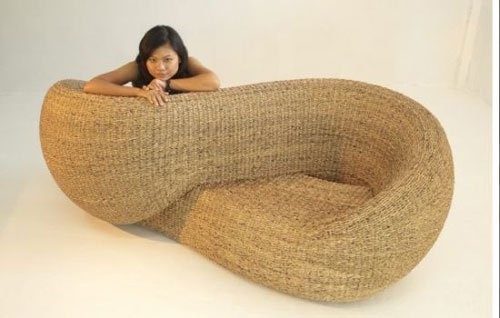 Modern Day Animal Trophies
Of course, you won't go killing animals and severing their heads just to put them on the walls. Something like that would be totally inexcusable.
However, we all know that there used to be such way of decorating homes and it is fun to see the modern version of art that communicates with that old style of decoration and still introduces the modern form, material and look in general. Wyatt Ellison has made this elegant and interesting bear head to be mounted on the wall.
It is just a perfect piece for a modern home that wants art with a good message but not too pretentious so that it can still find its place in a home rather than in a gallery.
Outro
If you want a very elegant and cool look for your crib today, it means that the art that you are bringing in and choosing to be a part of your everyday life has to be thought provoking but it also needs to stay within the limits of the interior design and not overstep it as too much art in home renders it useless and misses out the point of art.
And of home.