Whether it is for houses or buildings, exterior design is very important. Precisely because it doesn't have to be in unison with the interior, architects have the freedom to do what they want and create what they want, with the permission of their clients of course.
Whereas most people design and build their houses so as to fit in with the rest of the neighborhood, there are some who just purposefully stand out.
Exterior in modern architecture is trying to break out of the cookie cutter design, and instead strive for something new and unexpected, and inspired by layout, location, function, texture, etc.
Here are some intriguing exterior designs to make you think and wonder if you would ever have the guts to pull those off.
Colorful Mykonos
This house situated in Mykonos, Greece represents a wonderful mixture of traditional architecture characteristic for this region and naïve playful painting.
Even with the design that is very traditional for this region, using blue color to cast away evil spirits, this example is a very bold one, with a bold choice of color.
Clear Cut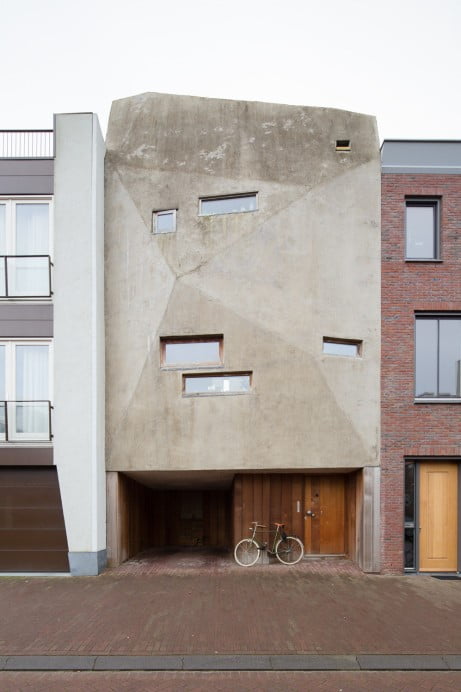 Most people hire an architect to build their dream house. The couple from this home did the entire job almost entirely by themselves. This is a classic urban style from northern countries, a bit closed off from the exterior world, but inside sheltering an intimate atmosphere.
It is meant to interpret nature in a way, with its rough edges, stone-like shape, materials used etc.
Seashell Seashell By The Sea Shore
In areas close to the sea architects sometimes get all sorts of inspiration. Coming from Mexico, this is a house formally known as the Conch Shell House on the island of Isla Mujeres, the house of the famous artist Octavio Ocampo.
Using pretty traditional materials as well as old recycled and found materials, this house stores a pretty unusual design. It heavily interprets nature in the sense of organic formation of objects.
A Bold Design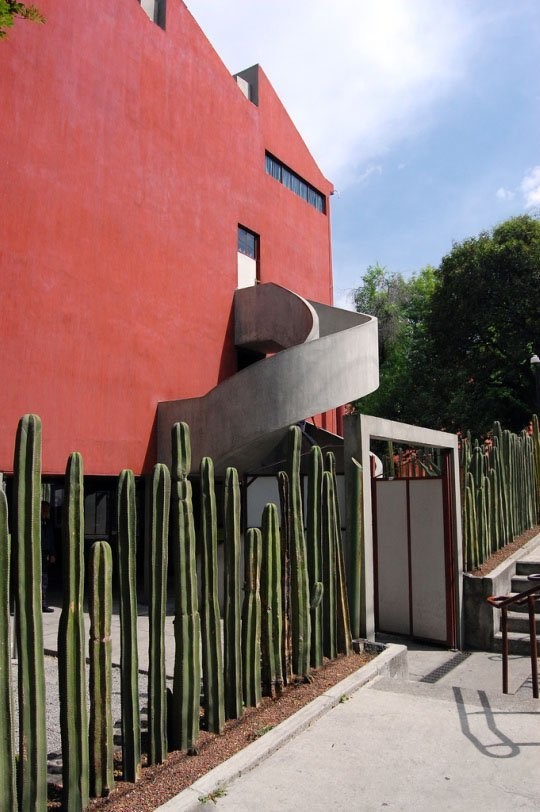 This house was designed by a famous Mexican artist Juan O'Gorman, and it is known as the Diego Rivera/Frida Kahlo house.
The style is industrial modernism, and it uses the bright color as an architectural tool for point out the form of the shapes and flat surfaces. The repetitive use of nature with the cactuses and trees in the background is used to sustain the symbiosis with the object.
Old And New
Geometric is sometimes good and sometimes bad, but it's never good to carry it out at any cost.
In a broad mixture of styles, cubic forms are combined with broad glass surfaces look very modern and are there to point the vision in the direction of good vistas, but the choice of material is not good for this as it is rustic, and doesn't complement the contemporary build.
Transparency Is Key
Once again, a design that is not very fitting next to its neighbors. Nonetheless, this house in Japan is very bold and transparent. It seems the architect has decided to completely cut out privacy by bringing in transparency in everyday life with so many glass surfaces.
What is visible in the inside shows a contrast between the dynamic of the interior and the down-to-Earth exterior.
There's Something Fishy Going on Here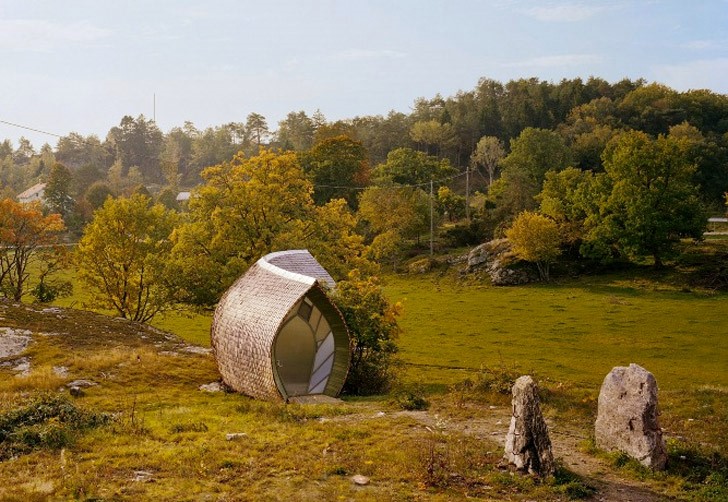 This is Hus. Ett, a Swedish micro designed house.
Even though small, this haring shaped house the elements on the inside of the house, as well as the vast window area create an atmosphere full of light. It is a contemporary interpretation of traditional architecture.
Tin Man House
This house sort of reminds us of a metal container. Even besides the good form and the very interesting arrangement of openings such as windows, doors, etc, the selection of finishing materials is not the best.
In this case, concrete and wood would be a much better combination than the present metal and wood.
Lego Blocks
The use of shipping containers for living purposes is something that greatly sets the Trinity Buoy Wharf house in east London apart from many others. This is actually a home for an entire community which is where these containers come in great use.
Furthermore, the architect did a wonderful job to show off the playfulness of the design by combining different colors and geometrical shapes.
The Little Green House
The first thing that is apparent when seeing this design is that it is trying to go back to nature. The architect is giving us the message that he is trying to give back to nature what was unrightfully taken from her by building this house.
The mixture of geometric wholes is apparent.