Whether you decide to build a barbecue in the garden or get any of prefabricated models, it is important to consider the part of the backyard where you will accommodate your barbecue. And in order to maintain the functionality of the space, the dimensions of the grill should be adapted to the size of the yard where it is placed. Besides choosing the appropriate size, as well as various supporting elements, you can choose the visual style of backyard barbecue in order to better fit the ambience.
1. Outdoors Kitchen Design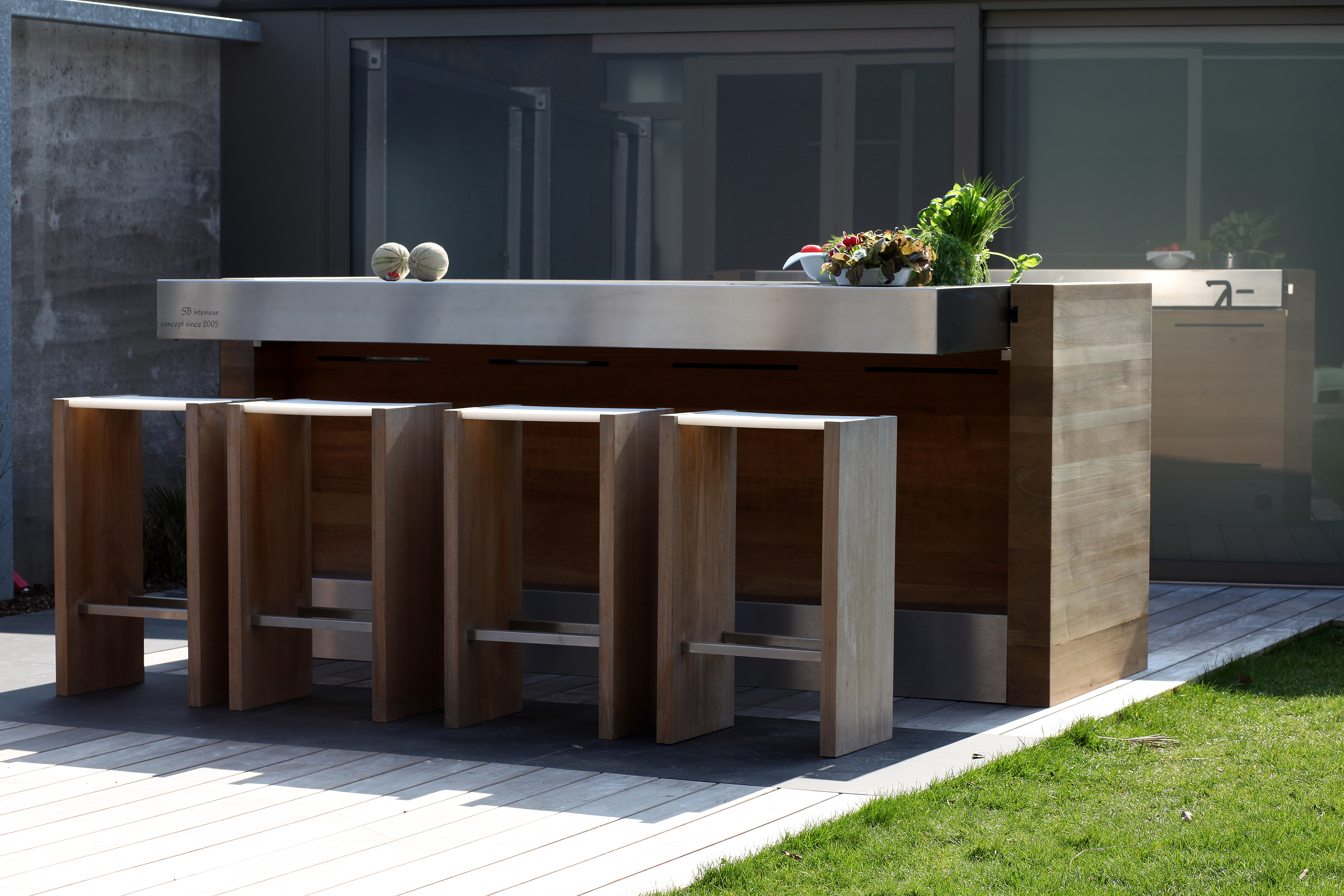 This is a spectacular outdoor kitchen with character that will turn your garden into a place of art thanks to its modern design. Cast iron grills have an antioxidant treatment for haute cuisine and are designed to the smallest detail. In addition to the barbecue area, this model has an area with granite wash utensils.
2. Design for Large Spaces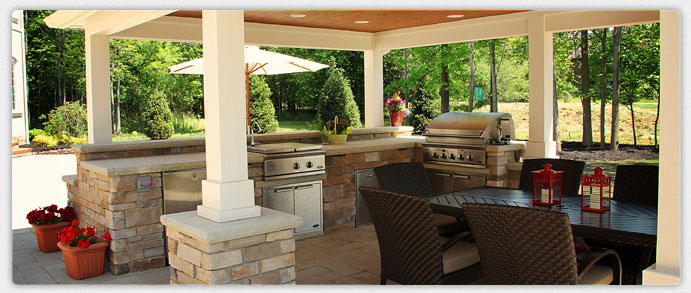 This is pretty much the same model as the one before, but it has a towel handle, which many people may find quite useful. Now, isn't that a cool idea?
3. Ode to the Torch
Now, this shows an innovative and original design. This barbecue evokes the symbolism of the torch and brings it to your backyard. In form and materials, this design is quite aesthetic. It provides excellent conditions for a quality barbecue while incorporating a convenient place to store firewood.
4. Steel Barbecue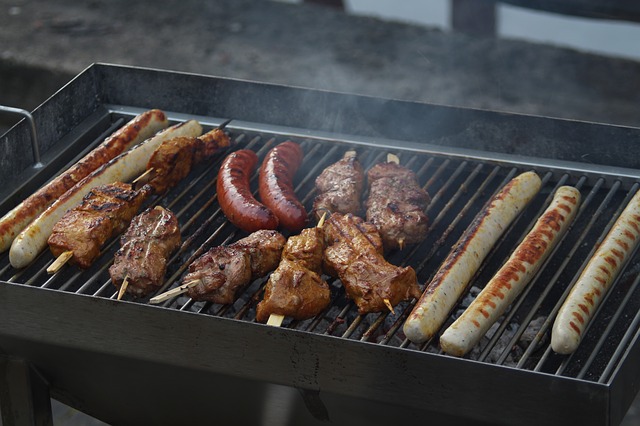 Barbecues can be built with different materials, and depending on the material you choose they will be simpler or more complex. The advantage of steel barbecues is that they can be moved from one place to another quickly and easily. In addition, the maintenance of this type of barbecue is usually very easy.
5. Stone Barbecue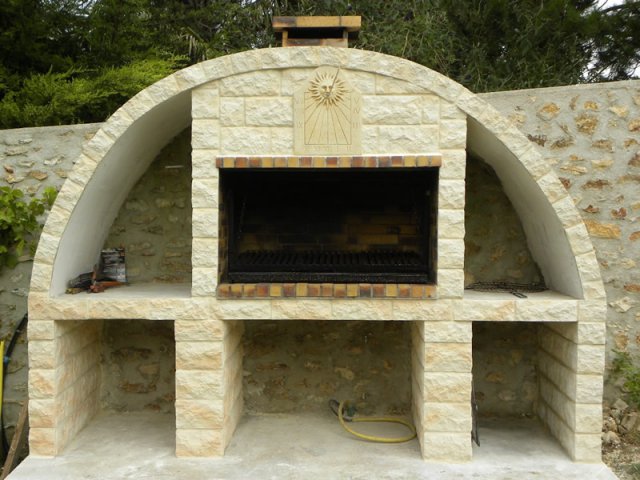 When choosing a barbecue model you must take into account several factors: the available space, materials, and of course the budget. In addition, you can choose from wood or charcoal barbecues, gas or electric barbecues. This is a barbecue made of stone. Its rounded roof and the sundial on the fire area make it a very original piece.
6. Barrel Barbecue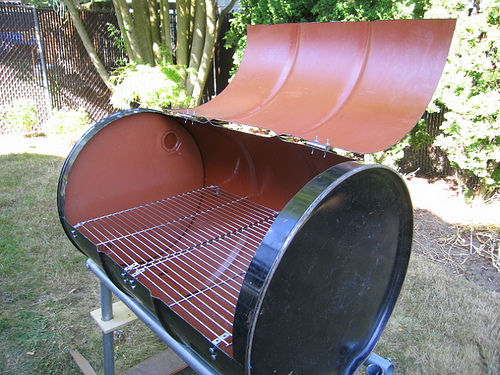 Would you like a barrel barbecue? Do you know that barrels can be restored as furniture? You can find abundant raw material suitable for installation, and at a bargain price in any junkyard or even your own garage.
7. Barbecue Plate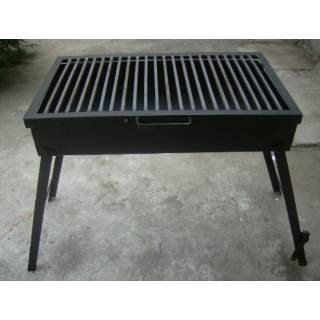 You do not have the time required for a barbecue, or enough space to place it? No problem, this version works just as well, it is mounted in no time and fits in anywhere: the barbecue plate.
8. Balcony Barbecue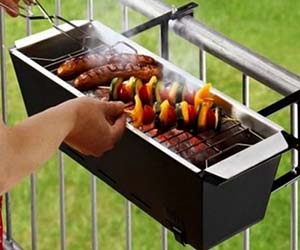 In case you live in an apartment or simply don't have enough space in your yard, but still want a relaxing afternoon with your friends around a barbecue, this balcony barbecue can come in handy for an urban summer party.
9. Portable Barbecue
Outdoor kitchen, terrace, garden, or anywhere you want to go, now can become a place for barbecue. This portable barbecue has compact design, it's cheerful with summery colors, and most importantly, it is very practical.
10. Barbecue Hearth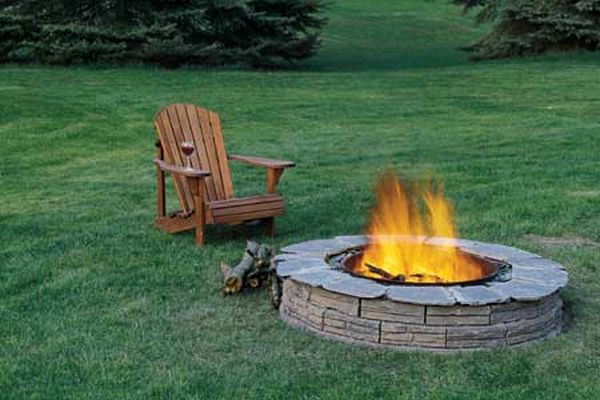 Sit around a 'camp' fire or barbecue yourself some tasty food, it's all up to you. Every garden needs a lot of work, and you can get the best of both worlds with this barbecue hearth.
The summer may have already started, but it's never too late to redesign your barbecue space. Choose something that will suit your taste, and enjoy nice weather and good food with your family and friends.