You have your own entourage, wear fancy clothes and own the latest gadgets. You do all of these just to emulate your favorite celebrity. But wait, if you're going all out in achieving celebrity status, shouldn't your house mirror that of a celebrity's as well?
During the recent years, celebrities have become so big and influential that a lot of people copy not only their looks but their houses as well. From actors to musicians, to athletes and even models, they all have the power to mold us and our homes to look either totally cool or downright outrageous.
Here are 10 easy ways to achieve a celebrity-looking house:
Develop an eye for class
Don't blindly buy furniture pieces because they are "in". Take insights from interior designers that are renowned for their taste in luxury. The luxurious pieces that you purchase should be timeless and give an overall sense of regality in your house.
Image source: www.missnewzy.com
Learn to accessorize
If you're short on dough, you can pick some shiny accessories like some gemstones and attach them to a small piece of furniture or any favorite item of yours. It will introduce not only gleaming detail but an aura of sophistication as well.
Image source: www.beso.com
Go gold
Nothing says rich than a fancy gold finish. Spray-paint the sides of a mirror, a chandelier or any metal accessory to bring a formal feeling connecting art with a golden touch.
Image source: www.atticmag.com
Upsize it
Use large-scale pieces as a theme. It will create opulence while making your rooms visually appealing. As they say "bigger is better".
Image source: www.nimvo.com
Pick your fabrics
The right fabric helps establish or enhance the "feel" of your house. Fabrics like silks, velvets, jacquards, damasks, and ikats do a fabulous job of introducing an element of splendor into a space. If you can't afford a whole sectional, try it in smaller doses like curtains or throw pillows.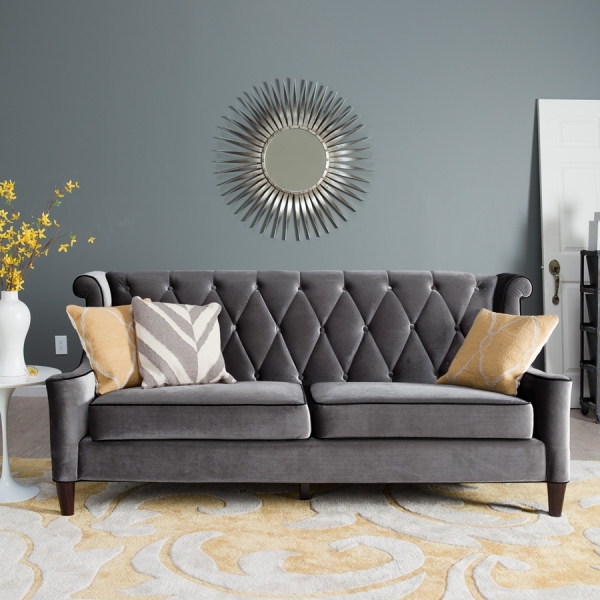 Image ource: ww.sofas.backtobosnia.com
Commit to Symmetry
If you like your house to represent stature and significance, then it's best to apply symmetry. Your home's exterior is the first thing people will see, and you want it to be just as elegant on the outside as it is inside. You can bring the symmetry to the garden and plants in front of your home by adding oversized planters on either side of your front door.
Image source: www.itsoverflowing.com
Don't over-decorate
When decorating, don't go over the top. You don't have to have everything all at once. A well decorated space is one that is curated over time so it's best to go slowly and build slowly.
Image source: www.homescorner.com
Use unique furniture
One definite way to stand out is to have what most people don't have. By using unusual shapes in your house, you'll not only intrigue your guests but set your space apart. Try a multifunctional sofa that turns to a dining table or cool-looking chairs to accentuate an offbeat but distinct style.
Image source: www. gosc.impaqd.com
Incorporate statement art
Don't let wall art be treated as an afterthought but instead treat it as a design opportunity. Meshing the right statement art with your existing space will provide you a glamorous and harmonious interior. Hang neon lights with bold statements or a big wall art for that striking impact.
Image source: www.stylecaster.com
See your vision through
Rome wasn't built in a day so stay the course until you complete your envisioned celebrity home. Do your research and stick to your plan so as not to cave into expensive impulse buys that weren't a part of your original plan and set you back financially.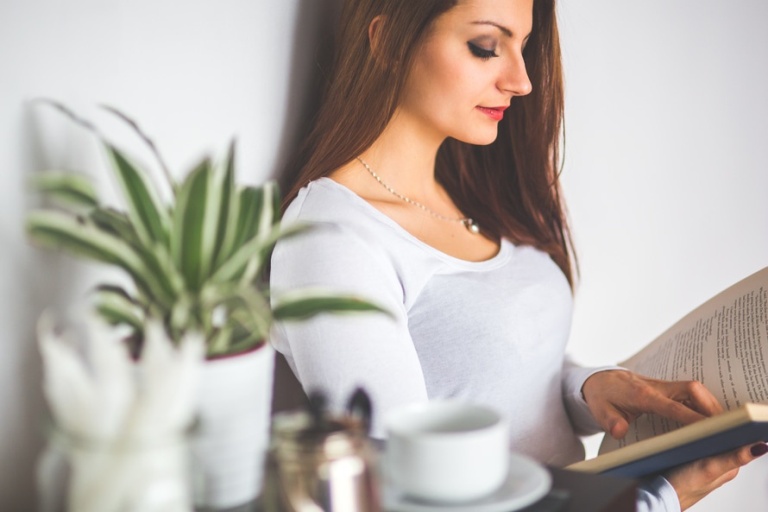 There's nothing wrong with admiring and emulating celebrities, even up to the point of having your home look like theirs. Just don't let it be the center of your life, instead enjoy the experience and take pride in your beautiful project.
This article was contributed by Joel Samonte 
Joel Samonte works as a Content Writer for Hoppler – the most advanced online tool that helps you search, buy, sell and rent properties in the Philippines. A true Bosconian to the core, health buff, devoted husband and a loving father. You can reach him at [email protected] or through LinkedIn.