When we choose to garden, we are usually thinking about the joy of working outside, the pride of growing our very own food and flowers, and the delicious reward of fresh fruits and vegetables picked and eaten the same day. There is really nothing like it!
What most of us gardeners don't consider is that our gardening efforts can help our environment too! Done right, an eco-friendly garden can go a long way to reducing your environmental footprint. As you may have noticed, there is a greater push towards making your home (including your garden) more energy efficient. Millennials especially are heavily focused on green initiatives. If you are looking to make your life greener, here are seven tips for creating a garden that rewards your home, kitchen, and our planet!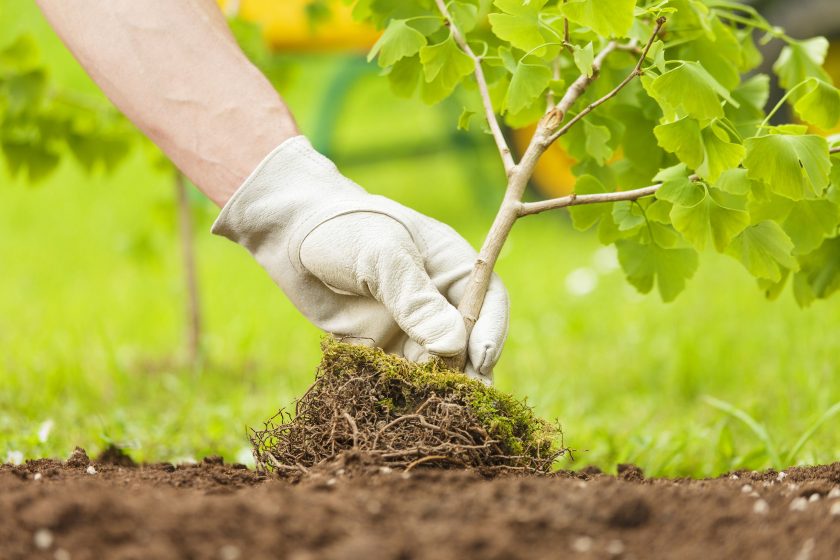 Start with Planting Trees
Often overlooked as a viable option to incorporate in your garden, planting trees creates natural wildlife habitat, helps keep our air clean, and provides shade and wind protection (reducing heating and cooling costs). In addition, when birds live nearby, they can be helpful by eating harmful garden pests. Planting fruits trees can also add more variety to your harvest!
Get Composting!
Prepping your garden for a bounty of produce can start long before you begin planting by starting a compost pile. Compost creates nutrient-rich soil and keeps food and other natural waste from going to a landfill. Just make sure that the waste you add to your garden is organic and will safely decompose. Never add any meat or dairy to your compost pile. Stick to things like coffee grounds, eggshells, leaves, grass clippings (as long as they are chemical free) and left-over fruit and vegetable waste.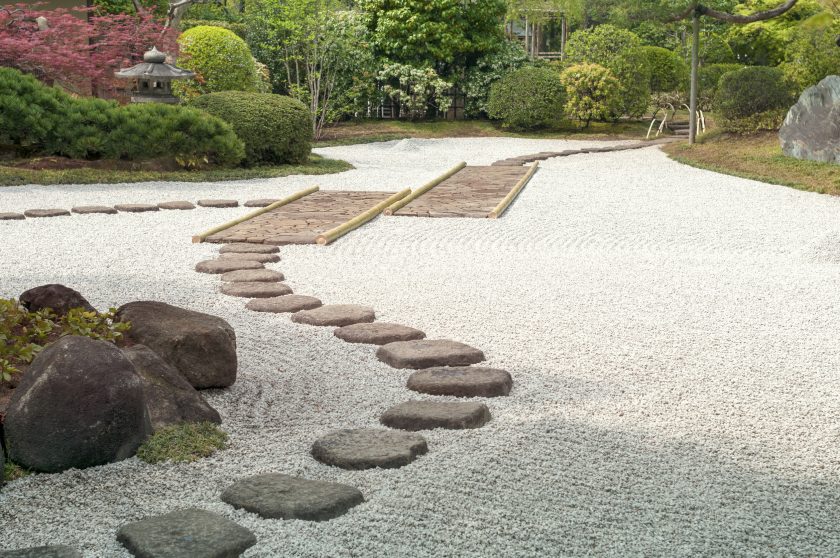 Plan Your Yard with Mother Nature in Mind
Work hard to keep your grassy areas small.Use rock gardens, native shrubs, and ornamental grasses such as bamboo to limit both your use of water and your need for mowing (which usually takes either gas or electricity to power). Also, plan the space for your vegetable garden where the ground is flat so water doesn't drain away before it can be absorbed. Finally, plant any heavily sloped areas with natural grasses so that their roots can prevent soil erosion year around.
Limit Your Water Usage
When it comes to watering your eco-garden, nothing defeats efforts to be environmentally friendly like wasting water. To avoid wasting water where possible, use a drip line or soaker hose that delivers water directly to the roots instead of spraying it in the air where much of it evaporates. Water early in the morning before the sun rises so the water soaks deep into the ground. If your water is on a timer make sure to shut it off on rainy days. Finally, set out buckets to gather rainwater that you can use on sunny days.
Choose Native Plants
Native plants are so important because they not only thrive, they do so with little effort, less water, and few to no pesticides or fertilizers. They save you time, effort, and money! Plus they are much better for the environment and the local ecosystem.
Use Green Equipment and Tools
Much like inefficient watering systems, gas powered tools quickly negate your green gardening efforts. Try using a push mower. If that isn't practical, choose an electric mower over a gas-powered mower. The same goes for other power tools like tillers. Finally, spend the extra money to buy high-quality shovels and hand tools so that you can use them for decades rather than having to purchase new every year. This helps reduce waste and manufacturing emissions.
Choose and Use Pesticides Carefully
Controlling pests can be one of gardening's biggest challenges. The problem with most synthetic pesticides is that they kill all the good bugs along with the bad. A healthy flourishing garden needs bees, ladybugs, earthworms, and many other little helpers. If you need a pesticide, look for brands that focus specifically on the pest you have and that degrade quickly. Finally, provide habitat for helpful birds and bats that eat the pesky little insects you're looking to get rid of.
There are few things on the earth that are as rewarding as growing your own garden. Making sure that your garden is doing more good than harm is well worth the extra effort in planning. Once your eco-garden is established, many of these tips will save you money, time, and effort. Not to mention the pride you get from knowing you are taking care of the planet that takes care of us!