Combining old and new in your décor might seem like an easy task, but, you will have to look into many a thing to be able to create an eclectic groove. Remember that eclectic design is all about creating harmony amidst chaos, which means that you have to plan every little detail to get the best results.
A Chance to Use Antique Elements
There are not a lot of interior designs which can include old-fashioned elements and make it look good. You will have to ensure that all your décor pieces have the perfect position, otherwise they will look out of place, and time. Combining the vintage look will take some careful planning, to be able to fit it into a modern overall design. Nevertheless, with an eclectic approach you can make it work, and in fact it will give your home a rustic and warm charm.
Use Recycled Materials
One of the good things about mixing old thing in your home is that you can freely reuse recycled and reclaimed wood furniture pieces. Not only will it give your home a unique look, but you will be able to save some money while equipping your interior design. Be sure to stick to one overall design not to overburden your interior look and to make it possible for better design. On the other hand, you will be able to combine old furniture as well, which you might have lying around.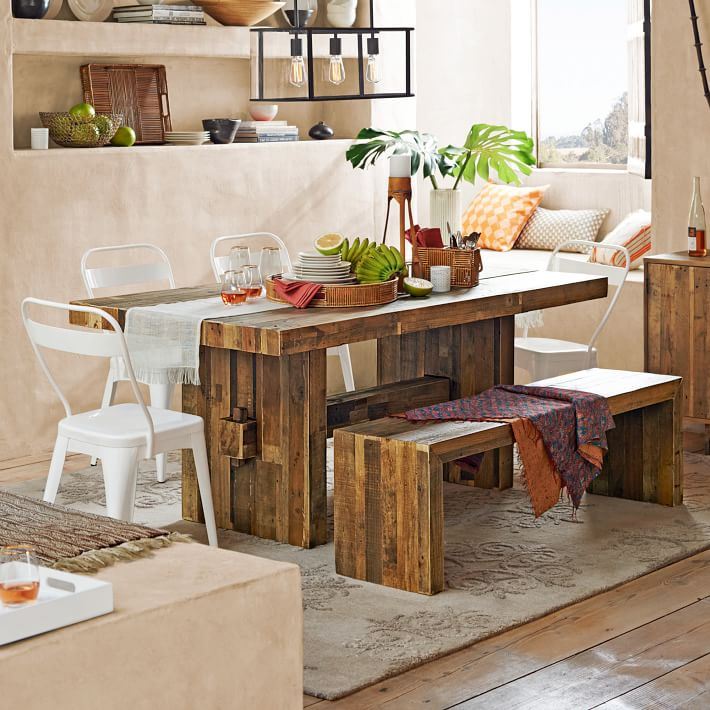 Mind Your Color Choices
Creating a flow of colors which go from one into another will also create a feeling that your home is connected in more than just one way. However, the modern design is about soft and toned-down colors which do not attract too much attention. Try to keep your decorative items within the same color scheme as well because if they pop out too much, it could ruin the design you were working on.
Go Wild With Lights
The lighting used in your home should be placed so that you get enough light to be able to see, without having to include additional lamps later on. You can install beautiful modern lighting to go with any room and which will fit perfectly into your eclectic design. Furthermore, it could become a focal point as its unique shape and look could bring the whole room together. Bear in mind to stick with eco-friendly solutions, as it will use less energy overall, and you will be able to save some money on the energy bill in the future.
Bringing the Living Room Together
A living room will be a large open space with many challenges to overcome if you want to achieve good design. Instead of thinking up a completely new look, try to find inspiration in existing incredible eclectic looks. It will be a good starting point, and you can make sure to add your own charm into the mix, to make sure that you end up with an amazing look in the end. However, try to avoid adding in too many elements as you will only create chaos where you want to achieve a harmonious design.
Try to avoid mixing together elements which clearly do not go together as it will only end up with a disaster and your home will seem like someone rampaged through. Your aim is to create a sense of coherence and serenity. Your décor design in the end should be able to relax you and to get your mind of the everyday struggles. Nevertheless, a few daring pieces will be able to enhance your eclectic design even more.