Rustic interior design has been popular for quite some time but some experts are predicting that this will become the style to look out for in 2022. You may wonder what rustic style consists of and what are its quintessential elements. You're at the right place! Here, you will find out everything you need to know about rustic style and how to transform your home with this aesthetic in mind.
The history of rustic design
Rustic design has some interesting roots. It is greatly inspired by the homely look of early 19th-century abodes in the rural United States, which makes this design choice as American as one can be. Then, the accents were on the functionality of the furniture which was quite large and boxy. Since the early 19th-century pioneers had completely different lifestyles than we have today, most of them sourced their own materials and built the furniture by themselves. Therefore, if you'd like to have the most authentic-looking rustic space, you should invest in large handmade furniture, such as the beautiful handmade Amish dining furniture which will transform every dining room into a charming rustic area. This authentic woodwork will make your rooms look like they are from a cottage in the middle of remote woodlands.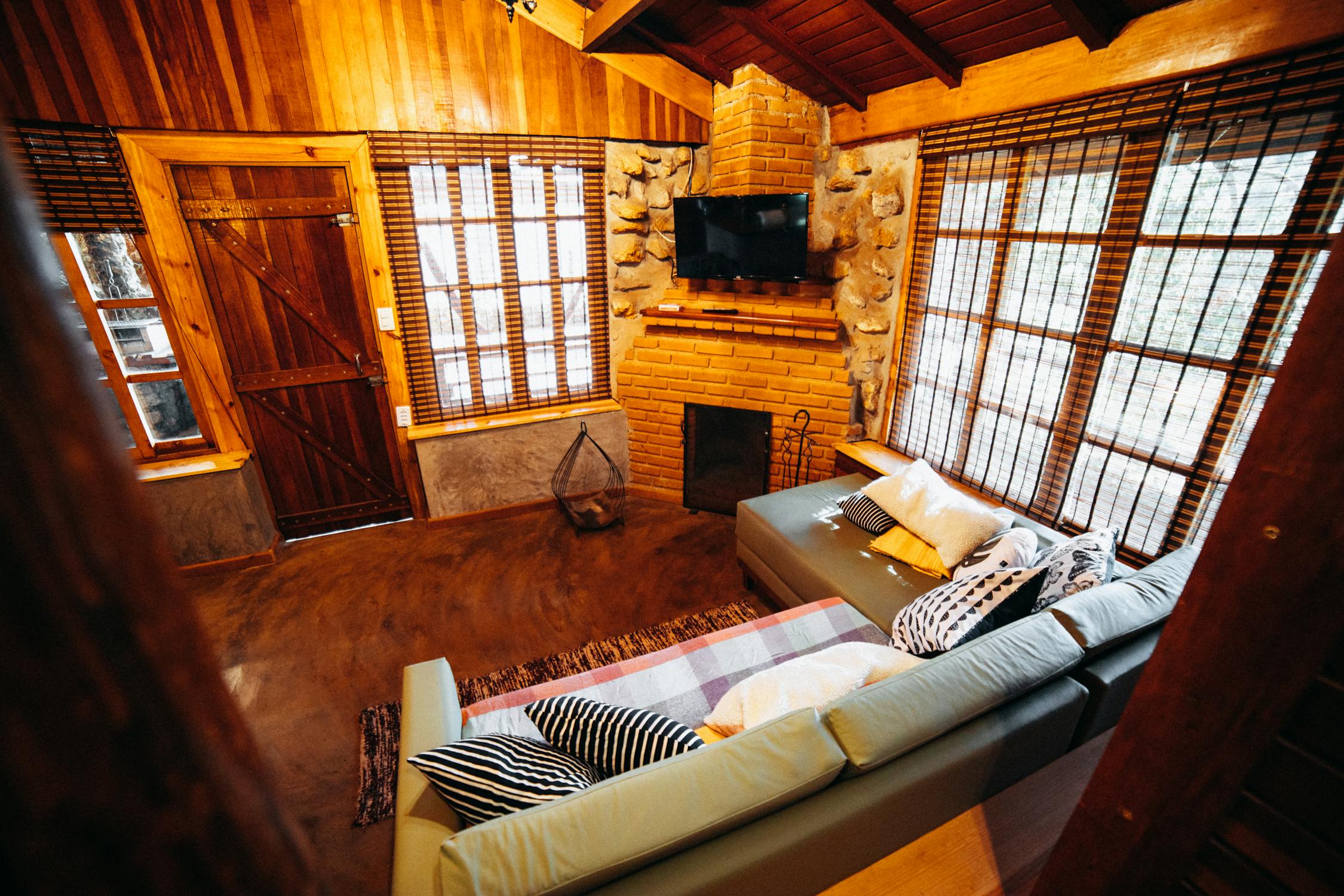 Features of rustic space
When you're designing a rustic space, there are some general guidelines to follow if you want your vision to translate. The focus should be on comfort which is accentuated by natural colors and materials. For example, instead of a glass chandelier, opt for lodge chandeliers made of leather and wood. Muted colors such as beige, gray, and brown look best in a rustic space. Also, materials such as natural wood, iron, copper, and leather will make your rooms look wonderful. When it comes to décor, you should consider hanging up antlers, while sprucing up the floors with animal hides and furs. Don't forget to incorporate woolen throws and pillows for a welcoming and warm touch.
A contemporary rustic style is always an option
People are getting tired of all the neon lights and angular lines prevalent in modern home décor; however, a lot of us still have our spaces decorated this way. It can sometimes be hard to just throw away the furniture and décor pieces you already own and start anew, which is why contemporary rustic style is perfect for those who want to have a trendy and cozy space without changing up a lot. You have to remember to bring in the earthy natural elements and effortlessly combine them with modern pieces. This look brings out the best of both worlds, the warmth of the rustic style and the lightness of modern design. For example, you may switch out the tiny coffee tables you have for those that look like logs. This is a quick and cheap design choice that will definitely bring the rustic look to life.
Imperfection is perfection in rustic design
The roughness of rustic furniture and materials is a hallmark of their style. With its raw stone and wood components, the design looks as if it's never quite finished, which is definitely a part of its magic. If you invest in handmade furniture, you'll know that each piece is one-of-a-kind because of the natural materials' wide range of forms, textures, and colors. Even though the design may be the same, the wood has different crevices and textures which will make your space look special. Textiles you use in your space should never have a manufactured gloss to them. Think of plastic: if you want your space to look authentic, you should never incorporate polyester into the design. Instead, acquaint yourself with more natural materials like jute or hide.
Rustic design is making a comeback in 2022, which is why it's a great time to think about the space you have and incorporate some rustic pieces. You can go all-in and design a completely authentic 19th-century rustic dream, or you may choose to mix the rustic pieces with some contemporary elements you already own, which will make your space unique and inviting. Whatever your choice might be, remember to use a muted color palette, natural materials, and gritty design.