No matter with how much love, devotion and enthusiasm you decorated your home the first time around, chances are that you'll grow a bit tired of the design as time passes. Don't worry, that's completely normal. Since people are visual beings, it's logical that we like to spend time in a visually stimulating environment, and if your home featured the same design since you've moved in, it probably became just a bit too familiar. That's precisely why some interior design pros advise against fully decorating every room top-to-bottom at once, but rather encourage you to allow the design to grow alongside your personal growth.
However, if you've reached a point where redecorating seems like the only option left, here are some nifty tricks to consider. Keep in mind that, in order to fall back in love with your interior, you don't have to spend a ton of money or go for a large-scale home improvement projects that really won't add value to your home . Rather, it's enough to make some small but very effective changes that will completely turn a room's design around.
The hallway
Hallways are the most commonly neglected areas of a home when the design is concerned, which is a big mistake since a hallway is the first area of your home anyone who enters will be presented with. Therefore, inspect your hallway and see if there's anything you can do to it to boost its visual appeal. For example, replace your old coat hanger with a funky new alternative and DIY a fun key holder. Next, get a tall wicker basket to act as an umbrella holder. Finally, create a gallery wall by framing and hanging some of your family photos, but choose the frames carefully and make sure they go well together.
The kitchen
The easiest way you can update the look of your kitchen is by simply repainting your cabinet doors and replacing all the handles with a fresh alternative. Additionally, if you want to make an even bigger change, create a new backsplash and introduce a new area rug. Just make sure that the new color you've chosen for your cabinets works well with the overall color scheme you have in your kitchen to avoid creating an environment that just looks too random.
The bathroom
In the bathroom, you won't believe just how much a new shower curtain can transform the look of the entire space. You can also replace hardware fixtures and bathroom accessories for more modern alternatives. Browse some online retailers to find the right fit and give your old bathroom a modern twist on a budget. Additionally, you can even consider adding a couple of plants to your bathroom but make sure that they can thrive in such an environment.
The bedroom
Master bedrooms also generally tend to be somewhat neglected when the design is concerned because some people don't see the point in beautifying a space that's used primarily for sleeping. However, that is a huge mistake as a well-put-together bedroom design can work wonders for your sleep quality. So, first, take care of your window treatments. Choose the ones that allow you to completely darken up the room when necessary – afternoon naps – but still let plenty of natural light through when pushed aside. Layered curtains and drapes work best in this scenario. Next, add a luxurious throw blanket on top of your bed to make it visually cozier. Finally, add a soft, fluffy area rug that will be just a few inches bigger than your bed underneath it to both accentuate and section off that area and make it a focal point of the room.
The living room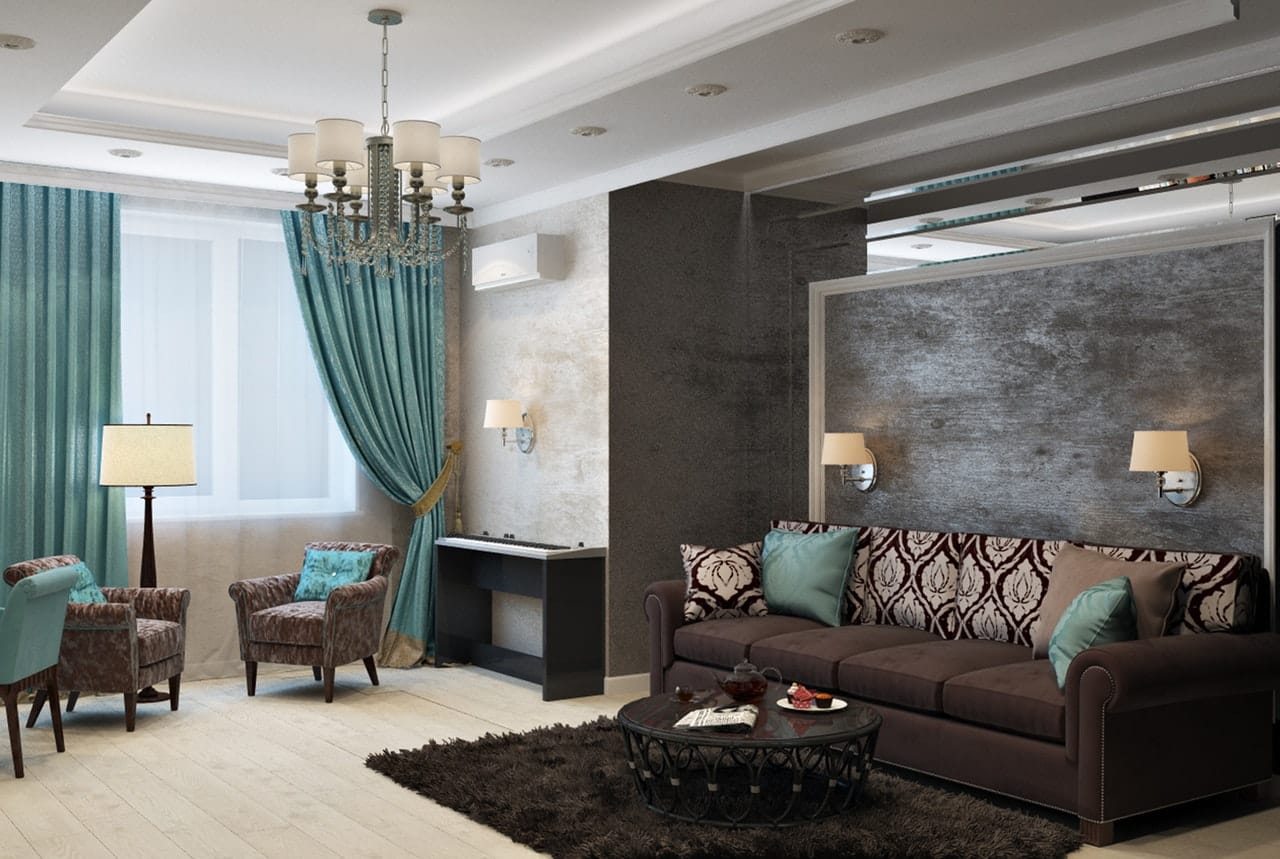 We've purposefully left this area of the home for last because it's arguably the most versatile one. The number of easy touch-ups you can do in your living room is so big that we are only going to list the most effective ones. First of all, create an accent wall. This can be literally any wall in your living room. If you have a fireplace, turn that area into an accent wall by creating an exposed faux brick wall and hanging an impactful piece of wall art just above the fireplace. Alternatively, you can choose to accentuate the wall behind your sofa by opting to paint it in a bold hue or cover it with an elaborate, textured wallpaper. Next, aside from the statement wall, you can choose to completely change up your decor items, which will give the room a whole new vibe. Also, think about replacing your rugs, throw pillow cases and other textured elements of the room's design, or even reupholstering your furniture entirely.
As you can see, there are numerous ways you can give your home a facelift without having to spend a lot of money. Besides, these small changes really do make the biggest impact, as they shift the vibe of the room very slightly in a chosen direction, instead of turning it into a completely new, unfamiliar space.