It is of course hard to judge the aesthetic of a particular design, as tastes vary greatly from person to person, But nowadays, almost every design, at least in everyday homes, has become about incorporating functionality and design and making them work in total harmony.
What is not the modern bathroom is more about the practical use than it is about intricate décor of the room. The use of different materials was never more apparent, and different textures and colors make the room seem more interesting while still keeping that simple design.
The concept of a contemporary bathroom is that it should be the one place where you can have your personal time, and the one place where you can do everything- shower, dress up, get ready for work, do your make up, use the facilities and so on.
As the bathroom is a place where we spend a lot of our time, sometimes not even realizing it, it should be a place that makes us calm and looks appealing and soothing, reaching a spa-like ambience can be easily done, and with only some finishing details, but choosing what types of elements you are going to install in your bathroom will greatly influence the overall look and feel.
Bubble it Up!
Choosing a cozy bathtub is essential. If the space allows it, make sure to not skip on the tub. Even though showers are much quicker and effective, some good essential oils and bath salts can cure almost any ache you might have.
Easy to maintain, geometric, clear cut bathtubs are a perfect solution.
And notice for just a few added touches completely transforms the look of this corner of the bathroom from plain and boring to fun and modern.
To Each Their Own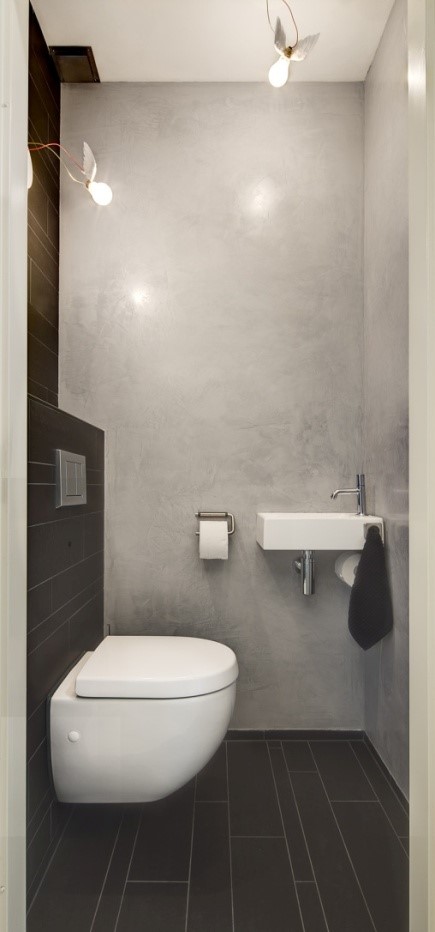 One of the most used and most important elements of the bathroom will of course be the toilet. Simple, clear lines, monochromatic and above all functional.
These are one of the main characteristics of modern, or better said contemporary bathrooms, but there are still choices to make and reasons why to make them.
Depending on how much space you have and how much pain in the neck you want to have with maintenance, you can opt either for a wall-mounted or a floor-mounted toilet.
The function is the same of course, and both have their ups and downs. If you don't want to struggle with a lot of cleaning and want to save up on space, go for the wall-mounted toilet; it is a bit more complicated and costly to install but the results will be worth it.
Hot Showers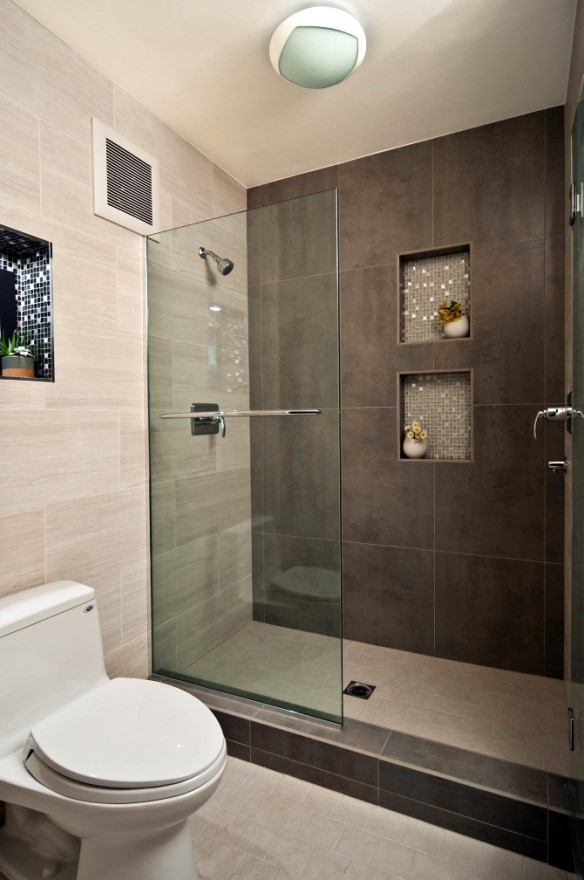 When we're at the topic of combining functionality and aesthetics, have a look at this. This shower has plenty of space to move around and without the hassle of installing a regular shower bed or a bathtub.
What's great about this is that the threshold can basically be installed during the making of the bathroom or the renovation, and it is made out of concrete and covered in tile.
You can use the same tile that you used to cover your floor or you can make a visual effect and use the tiles that are on your walls; this will also make the threshold more apparent and prevent possible falling over it and similar dangerous situations.
This will make the room look bigger as the major part of the shower will be almost invisible due to the glass door, and don't worry, the glass door is lined with rubber so no water will escape from your hot shower.
All About That Sink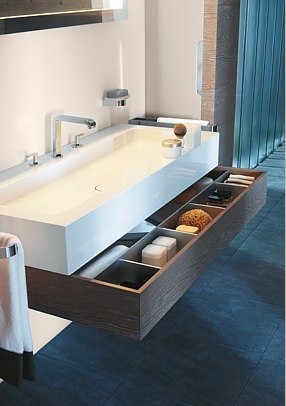 Think about your morning routine. Does it involve another person getting ready at the same time as you are? Being shut out of the bathroom or showing each other in front of the sink and vanity is never fun and never time-efficient.
If this is the case with you, think about a double sink, more space for things and people.
You could also incorporate a big vanity drawer or cabinet beneath it to store all the things you need to get your glam on in the morning.
Let There be Light!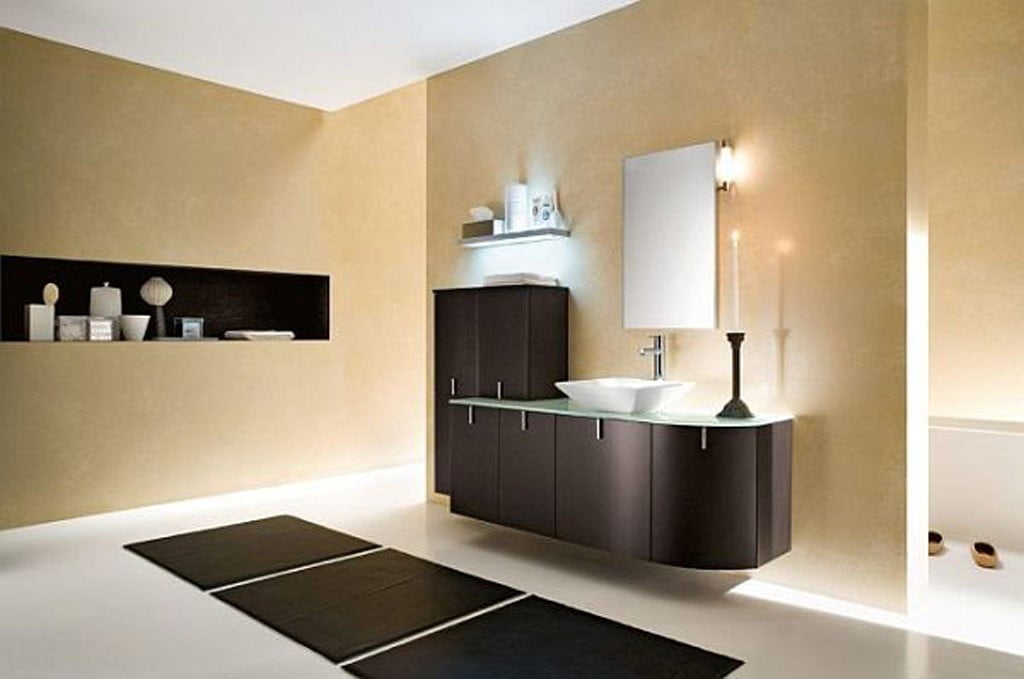 It is very important how you position your lighting in the bathroom and for several reasons as well. First of all, you need to have in mind which parts of the bathroom have to have perfect lighting (i.e. in front of the mirror where women will be doing their makeup).
Apart from this, various lighting fixtures can be used to accentuate different parts of the bathroom and make it more pleasant to stay in this cozy part of the house.