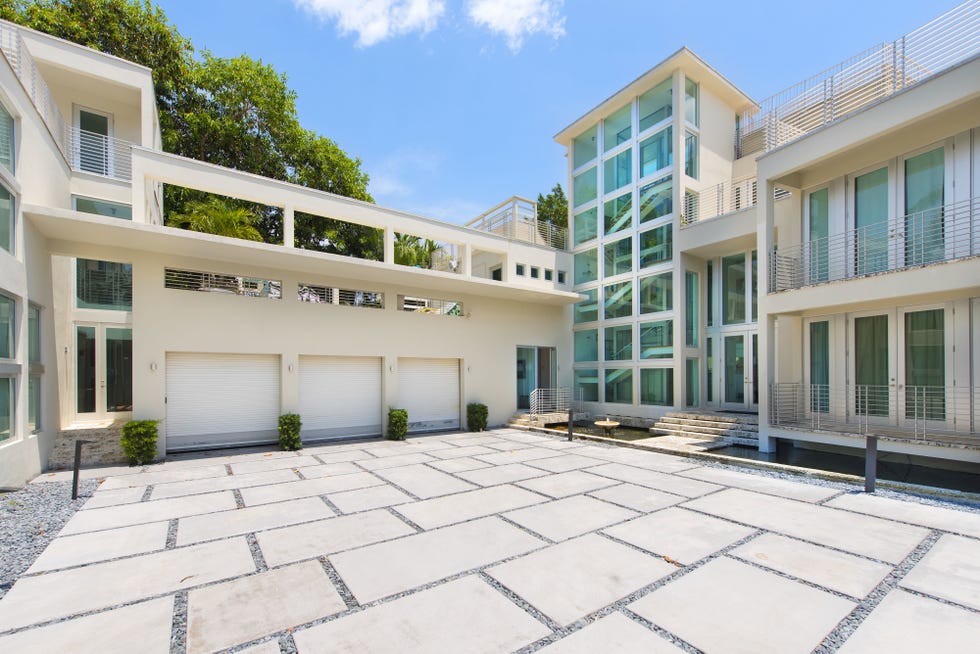 Image source: elledecor.com
Being one of the most popular home decorating/reality/celebrity style shows out there, MTV Cribs has done something no other TV format has ever been able to do – it showed us that celebrities are just as messy and bad at decorating as we are! This show was meant to be an insight into the private lives to today's most popular actors, actresses, musicians, athletes, dancers and everyone else who's got their 15 minutes of fame, but became so much more. Conceived as a sort of a bridge between celebrities and fans, its creators never counted on the cultural impact it had on the perception of famous people and their taste. The way someone decorates their home shows you what kind of a person they are, and MTV Cribs portrays this excellently. And if you're decorating your home, this is a great way to see what to do and, more importantly, what not to do, so here are some of the things this show can teach you about interior design.
Big houses are OK
Image source: yourleaderinluxury.com
It's clear why most people don't like big houses: they're hard to maintain, easy to get lost in and challenging to decorate – not to mention extremely expensive. Due to that, big houses were always a decorator's worst nightmare and something many realtors recommend avoiding. But, MTV Cribs shattered this myth and showed us big houses can be just as comfortable and cozy as smaller ones. As long as you have a good interior decorator that could turn your huge rooms into comfy spaces, you're good to go. Luckily for all those celebrities featured on the show, they were all able to afford such help – although not all of them managed to achieve coziness, of course – and showed us that big houses are quite all right after all.
Bold color choices
Image source: beverlynews.blogspot.com
Unlike most people who prefer simple color choices for their walls, celebrities prefer something flashier, bolder and more colorful. That's why their homes are always painted in colors that make you dizzy or disoriented. These unusual and interesting shades such as pelt, tangerine, pink or Amazon moss aren't something your Average Joe would choose for their rooms, but celebrities don't have a problem with colors with names that are hard to spell. Finally, color combinations their interior designers choose can be transferred into your home as well, so pay attention to this when watching the show.
Comfy furniture
Image source: coffeetablereview.com
Celebrities like living cozily and that's why they always buy the most comfortable furniture available. And if you're in the process of decorating your own home, this is exactly what you need. Comfy sofas, chairs and beds never go out of style and seeing something on MTV Cribs could easily inspire you to do the same. Additionally, check the arrangement of the furniture and you'll be able to decorate your own living room in no time.
Kitsch
Image source: saharghazale.com
This is the best word to describe some celebrities' homes that are outrageously tasteless. When you take a look at the most famous episodes of this show, you'll see how many celebrities have zero taste when it comes to home decorating – from their dozens of bedrooms they never use to the oversized indoor pools and exercising facilities that will forever remain intact. Not to mention their shiny decorations, golden furniture and valuable paintings they know nothing about. As soon as you see this, you'll realize why you need to avoid it at all costs.
Overstuffed rooms
Image source: epsodan.blogspot.com
The decorating philosophy of most celebrities can be explained in four words – the more the better. Being able to afford it, they have a tendency to overstuff their rooms and don't worry about maneuvering space at all. Their living rooms are packed with too much furniture, their bedrooms stuffed with oversized beds and their bathrooms full of unnecessary decorations. The lesson here is simple – a decluttered home is a happy home and something you should strive for.
Other ideas
Some of the other negative interior decorating ideas shown on MTV Cribs include huge garages, poor color combinations, as well as inadequate use of space – just remember Mariah Carey's huge walk-in closet or 50 Cent's entertainment room/nightclub. These are all the elements you should avoid when decorating your home, but definitely take some of the aforementioned positive ideas into consideration.
Feature image source: thenextweb.com.au