Home decor accessories are the finishing touches that can make or break a room. A well-curated collection of decor items can give any room personality and character.
But with so many choices, it's tough to know which ones to choose. Here are some helpful hints for picking the right home decor items for your space.
1. Set Measurement Limits
Home accessories are the perfect details that add your personal touch to a space and make it feel like your own. But before you start picking out pieces, you must know your size limits. That means taking measurements of the room and furniture and considering how much traffic will flow through the space. 
Once you have the size constraints, you can start shopping for pieces that complement the style of your home and make the most of the available space. From there, it's just about finding the right balance between form and function to create an environment you'll love spending time in.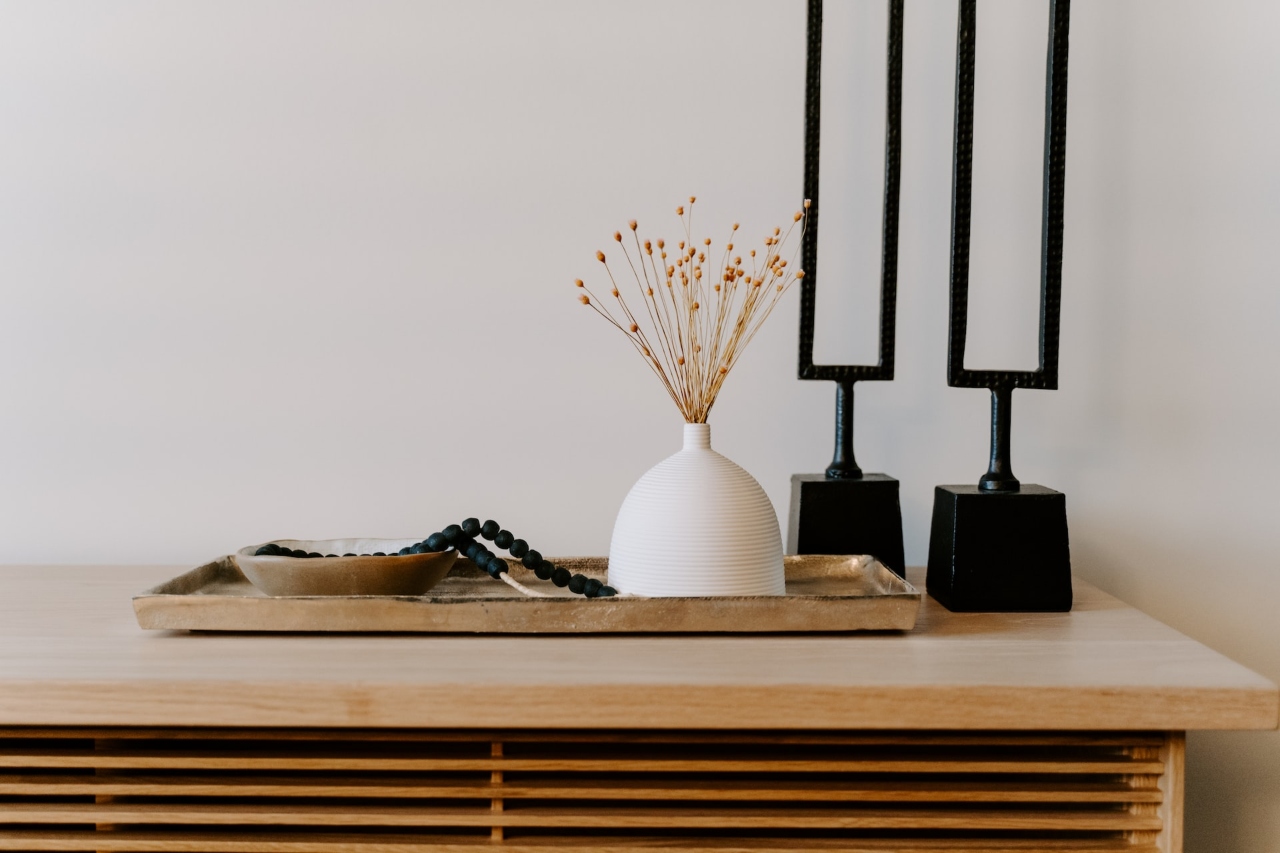 2. Choose Meaningful Items
A home reflects the personality of the people who live there. Therefore, it should be a relaxing and comfortable place, surrounded by things you love. That's why choosing decor items that are meaningful to you is essential, rather than simply opting for the latest trends. 
For example, consider finding a piece of art that features a place special to you instead of buying a generic painting for the living room. Meaningful items can make a house feel like a home, which will then be cherished for years.
3. Don't Overspend
We know how easy it is to get caught up in the excitement of decorating a new home. After all, there's nothing like the perfect throw pillow or piece of art to really make a space feel like your own. However, it's important to resist overspending on home accessories. 
Not only can this quickly blow your decorating budget, but it can also lead to a cluttered and unbalanced look. So instead, take your time and carefully select each piece with an eye toward how it will work with the rest of your furnishings. In particular, pay attention to items that might be affordable and still do the job. 
4. Choose Complementary Colors
This means choosing colors that are opposite each other such as blue and orange or red and green. Complementary colors create a lively and energetic feel, making them perfect for rooms where you want to encourage conversation and socializing. 
However, it is important to use complementary colors sparingly, as too much contrast can be visually jarring. A good rule is to use one primary and secondary colors, such as a blue sofa with orange accents. This will create a stylish and harmonious home that reflects your taste.
5. Aesthetic and Functional
Before picking home accessories, it is essential to consider aesthetic and functional concerns before deciding home accessories. On the one hand, you want your home to look good, so you will want to choose visually appealing accessories. You also want your home to be practical, so you must select items that serve a purpose. 
For example, a vase of flowers may add beauty to a room, but it will only do a little to help organize your belongings. Similarly, a stylish lamp might brighten up a space, but it will provide little storage. 
Or, if your bathroom has industrial-style decor, consider choosing the right exposed pipes so that you won't need professional plumbing service later. You can choose home accessories that will help you create a beautiful and practical living space by considering both aesthetic and functional considerations.
6. Pay Attention to Patterns
Patterns can be found in everything from rugs and curtains to dishes and furniture. And while that adds visual interest to a room, too much can be overwhelming. So when using patterned items in your home, it's important to strike a balance. 
For example, if you have a patterned rug, keep the curtains and furniture simple and solid-colored. Or, if you have a patterned couch, you should use throw pillows with a simple design to add contrast.
By studying the styles around you, you can get an idea of what kind of design will best suit your space. For instance, if you want to create a feeling of spaciousness in a small room, consider using large, geometric items. But if you're looking for something more cozy and intimate, you might choose smaller, more organic designs. 
Conclusion
Even though there are many factors to consider when picking home decor accessories, following these six helpful hints should make the task much easier. You can't go wrong by staying true to your style, considering the room's function, looking for unique pieces, and editing selections. With a bit of time and effort, you can choose the perfect home decorations that reflect your personality and taste.