You know that excitement and rush of feelings you get when you spot that perfect shoe in the window or that impeccably tailored dress you simply feel you must have? Yes, fashion designing turned into decorating gives you the same awe-like feeling only, this time around, translated into your favorite pieces of furniture.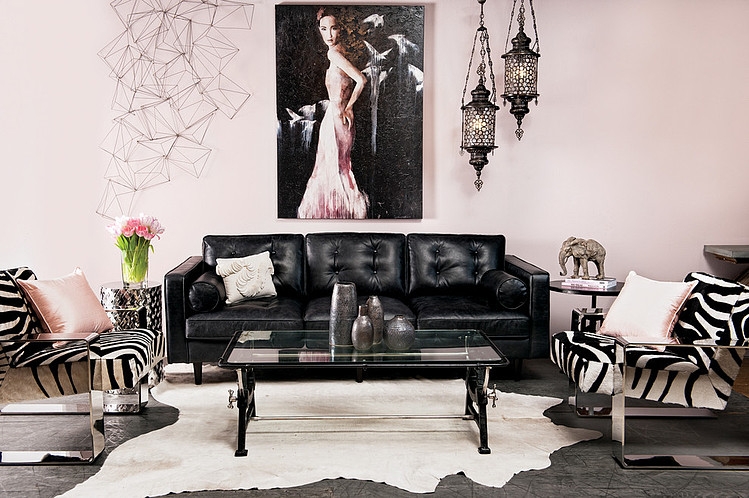 Imagine having the opportunity to sit on a fabric designed by Diane Von Furstenberg herself and actually have it a part of your interior; Giorgio Armani lines, Dolce & Gabbana vibes, Cavali extravaganza or Salvatore Ferragamo's romanticism of space…are just some of the names that pop in our head when we think about the latest trends in interior design.
To be honest, none of us is getting really surprised with the news that fashion designers are taking it to a new level now; if anything, it was a logical stream of development, with their creative genius finding all niches that will have their creativity supported while at the same time keeping it recognizable, desired and, well, expensive.
Fashion designers turned interior designers have one big advantage over "regular" interior designers; they have already built a brand for themselves, they are already an adored trademark so there is no dispute if the translation of their clothes and style into furniture would work. Even if it happens not to, they'd be allowed a few slips and have a few passes at least until they get it right. In the end – the amazement before what they managed to accomplish and the beauty of their creativity replicated onto the living space is simply stunning.
We are allowed to ask, though – what may be the motive of this transition? Is it the never-fully-satisfied-rich-and-spoiled-clients? The models? The fact they might have got bored with doing one and the same? Or is it just that there is so much creativity in them that keeping it focused to runway only doesn't seem enough anymore? Well, whatever it is, it's amazing and we are loving every second of it.
If you ever get the chance to pop over to Milan, make sure you see Hotel Maison Moschino which is nothing but spectacular and Hotel Bulgari featuring such refinement and attention to detail that it's absolutely breathtaking; when in Edinburgh, see the Missoni Hotel and if you happen to drop by Berlin, go to Schlosshotel im Grunewald, by Karl Lagerfeld. The hotel is a true reflection of its designer – gloomy but chic, stunning and utterly overwhelming. If you are feeling like you could use a bit of exotic in your life, opt for Dubai – Hotel Armani (definitely something you need to experience firsthand) or Palazzo Versace in Australia. Donatella Versace oversaw every single detail of this opulent resort and guess what? There is a Palazzo Versace Dubai, also!
What's evident is that designers are either using some of their most recognizable collections for the translation to the interior design, or they are sticking to their signature colors and patterns for the added recognition. And, do they find the whole process of "designing for the furniture" hard? If anything, it's probably challenging.
"I only know how to design clothes, so in a way I 'dressed' the furniture", said Gaultier for the Independent. "When I design my couture and prêt-à-porter collections, of course I supervise everything. I can sometimes have ten fittings for a couture dress until I am satisfied with it. The dresses are then made in my atelier so I can follow it beginning to end. For the furniture, which is not my domain, I had a wonderful partner in Roche Bobois who could supervise the production and turn my drawings into a reality."
Dear interior designers, you better watch your backs because fashion designers are rapidly stepping on to your turf, and they are doing it superbly!