Remember when a couple of years back DIY took over the interior design world? Everyone was trying to make their own pallet furniture and other similar items. This year, one of the biggest interior design trends lies in artisan works. Handcrafted products require skills, time and artistry which, when combined, breathe life into pieces enriched by the attention and creativity of the artisan behind those creations. This is the reason why these craftsman designs integrate well into various interior design styles and elevate the entire room once introduced. No matter if you own your place or rent an apartment, here are a few ideal ways to add handmade décor into your home.
Image source: lushome.com
A statement furniture piece
Handcrafted furniture comes at a hefty price, so having an entire set of these pieces is a true luxury. Fortunately, you don't have to spend thousands of dollars to equip an entire room with such designer pieces. It is enough to invest in one conspicuous piece to add a touch of glamour to your home and inspire every guest to ask you "Where did you get such a thing?" Wood carving is especially designed with the intention to be in the limelight, but you can also go for woven chairs, stools with tassels, teal carved chairs or metal objects.
Image source: edilportale.com
An attention-grabbing rug
Handmade rugs are hardly a new thing. In fact, they have a long and exciting history that dates back to 500 BC. Originally they were intended for making floors warmer, but eventually they began to stand for prestige and class. Introduce a breath of these ancient refinements to your home by getting a handcrafted Persian rug that is an instant showstopper with its numerous colors and patterns you can't look away from.
Image source: sohu.com
Designer pots
When you want to enrich your home with a fresh new look without spending too much money or changing too many things, you can simply go for foolproof accessories such as hand painted pots. In combination with lively houseplants, these unique pieces bring a sense of originality into your home and can be added to every room ranging from the bathroom to the lounge. The best thing about them is that you can find such designer pots online at affordable prices, when considering the work the artists invested into making them.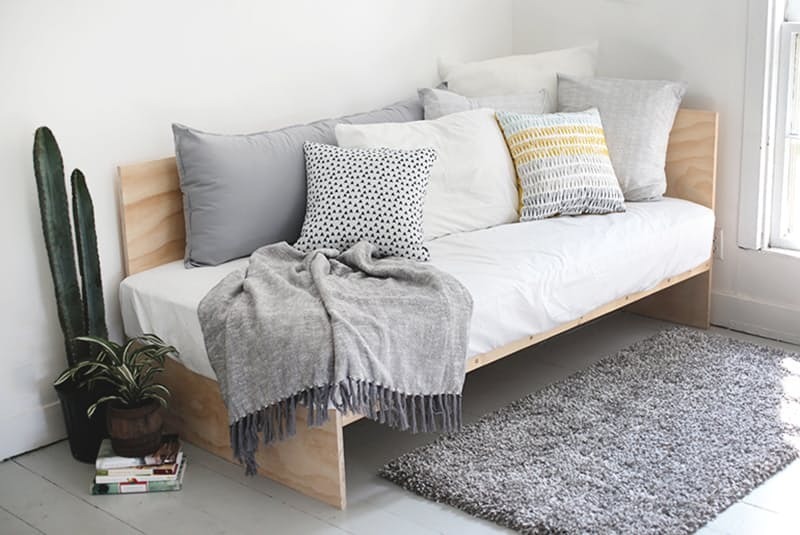 Image source: econet.ru
Pillow talking
If you have ever read a magazine article about making your home look comfier and more elegant, you have probably ran into tips saying you should add more throw pillows to sofas, couches and beds. However, if besides coziness and elegancy you also want to add more individuality, you should opt for handmade throw pillows that come in a range of fascinating designs that can fit into every design style. Some are hand painted, some knitted and others sewn with incredible attention to detail – the mass produced throw pillows can't compete with that.
Image source: tinnhanhblog.com
The cover up
What goes hand to hand with pillows? Of course blankets and furniture covers. Similarly to the previous item, these products come in various designs and the artisans use different methods for making them. The borders of their imagination are nowhere to be seen. Depending on your overall home design, you can decide for having ethnic patterns on your blankets and covers, or go for a more modern look such as a chunky arm knitted blanket throw in a vibrant shade.
Image source: homelampweb.com
Lights up
Chandeliers, pendant lamps and table lamps have always contributed to home décor in two ways: by providing ambiance and by being distinct decorative elements. Handcrafted chandeliers can serve as a unique centerpiece, not only in the living room, but also in the bedroom and the bathroom. There are many different styles handcrafted lighting fixtures come in, ranging from industrial metal pieces to chandeliers with crystal beads, such as the ones that used to light up ballrooms around the world.
It takes only one artisan piece to make your home look like a million bucks, because it is impossible not to notice the care and attention invested into making them.
Feature image source: Zocohome.com