An interior design trend gaining popularity fast, Shabby Chic is characterized by vintage and antique furniture, accessories and extras arranged to create an opulent, yet comfy ambiance. Sometimes marked by an intentionally affected note to distinguish it from the genuine era décor, the shabby chic style plays well with most classic designs and decorative touches, such as floral details, pastel tones and wooden elements. To achieve a shabby chic feel in your home, consider one of these design ideas– we guarantee you'll fall in love with your new home groove!
Antique-looking art frames: Chic shows in outlines too
Lavish frames and mirrors with ornate frame details and elements occupy an imposing place on shabby chic walls and add a dash of opulence to the room. For best visual impressions, you can pick up a stylish frame at the antique store or even local flea market, sand it, repaint it and hang it over a group of chairs, sofas or the mantelpiece.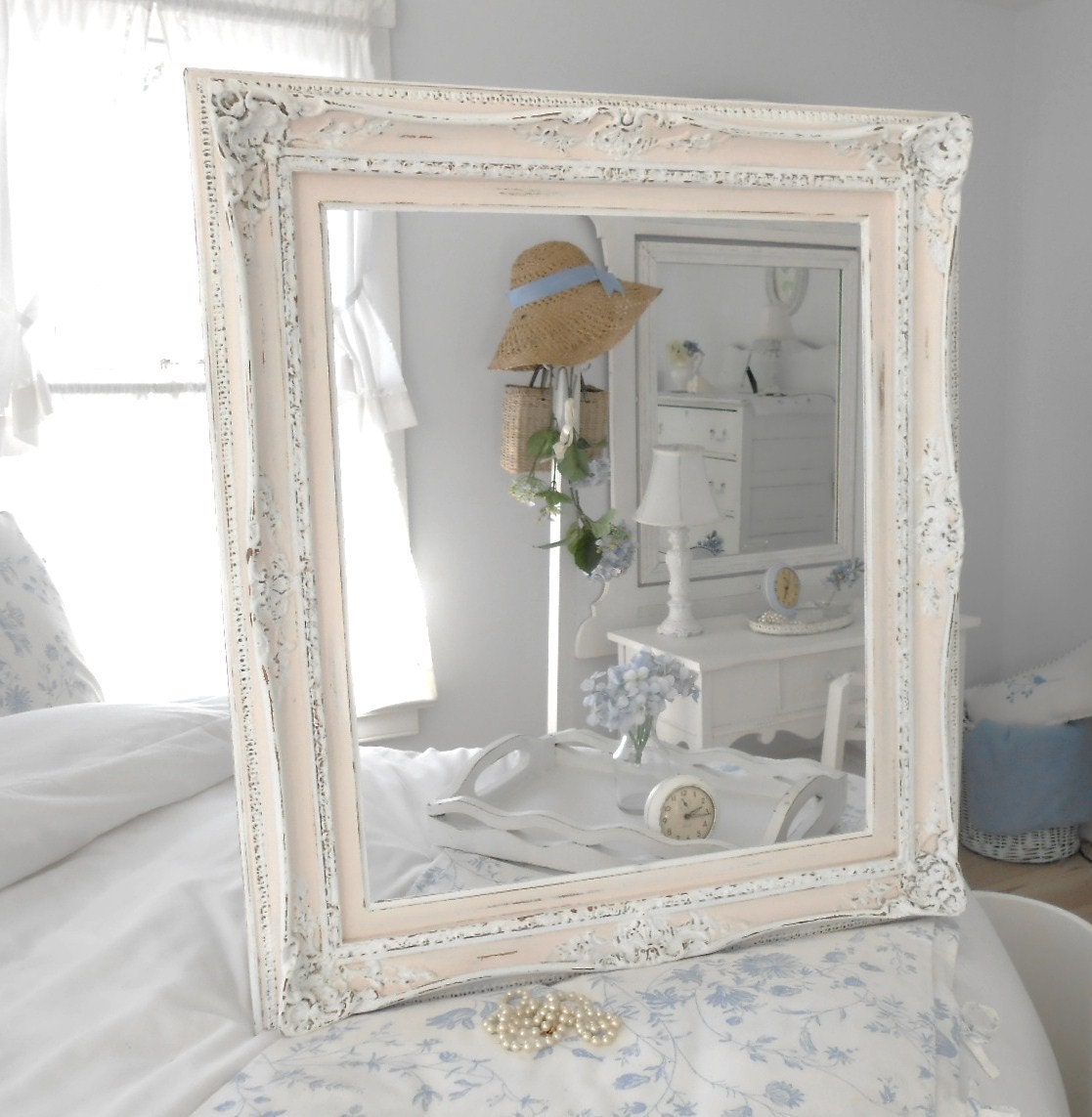 Drop formal seating. A shabby chic lounging area
If you're looking to transform your dining or living room into a piece of shabby chic bliss, consider regrouping your seating area and swapping mainstream formal chairs and sofas for style reproductions and replicas evocative of the bygone eras. If you can't afford a major investment in new classy furnishings, you can always grab some fancy pieces at a garage sale or antiques store, or find items in your attic or basement which you'll be able to overhaul with vintage-looking touches like rich fabrics in neutral tones and fresh paint coats.
Chase away darkness: Add a chic chandelier to the room
Every room needs decent lighting to be comfortable, cozy and pleasing to all senses, and in shabby chic, illumination options go hand in hand with style and elegance. For the vital touch of light to ward off the darkness, get a modern chandelier reproduction or find a true blue vintage piece in your attic, basement or local store with used or overhauled furnishings. A carefully selected chandelier may as well make up the visual class for other slight oversights in terms of accessories and colors of your furniture.
Tableware in retro style: Linen napkins for neatness
Linen napkins and similar fine dining accessories will perfectly supplement your shabby chic tableware and bring back the spirit of classy candlelit dinners. If you don't have linen napkins, you can always redo old tablecloths into a matching napkin set – these will go perfectly with vintage silverware.
The trademark airs of chic: Airy, graceful bedroom ambiance
Make your bedroom a place of shabby chic comfort with the help of some white linens, pastel or white furnishing accessories like framed needlework and tapestries. Also, add soft cushions with floral designs, vintage patterns and a touch of color to liven up the atmosphere and make it gracefully chic.
Shabby chic outdoors: Garden furniture with a retro feel
In case your outdoor furnishings have gone faded and worn-out due to exposure to the elements, they will be excellent supplements to a shabby chic garden. For a snug yet chic feel in your garden, try using wicker pieces and furniture in white and pastel tones. Iron also fits the shabby chic bill well, so consider getting some elegant iron chairs for your modish backyard.
Storage a la shabby chic: Elegance and functionality meet
For a fresh decorative touch, try using worn-out dressers and similar storage furnishings to pack your gear around your home or office. From bedrooms and living rooms to halls and dining areas, old dressers and chests with sanded-out surface will prove both functional and charmingly stylish.
A vintage kitchen: Shabby chic china and kitchenware
Retro china teacups and trays go well with the shabby chic style. For a seamless stylistic impression, go with mismatched cups and saucers placed next to bonbon trays and cute tea candles – your guests will just love the idea!