With the hot shiny summer just around the corner our homes will be filled with light and warmth. In order to let your home shine bright and exude welcoming cheerful atmosphere you have to make sure it is properly decorated. And the walls are just the right place for making a difference. Do not let your wall stand bare and dull, fill it with various forms of art and bring back vividness into your home.
Washi Tape Art
Playing with washi tape is always fun and it makes one easy DIY project. Just get a few roles of your favorite colors and patterns of washi tape and do miracles on your walls. Choose the wall you want to bring back to life and make your own cute polka dots on it. You can also use this tape to write some quotes or inspirational words to keep you going each day, or just play with shapes and colors and create perfect decoration for the boring white wall.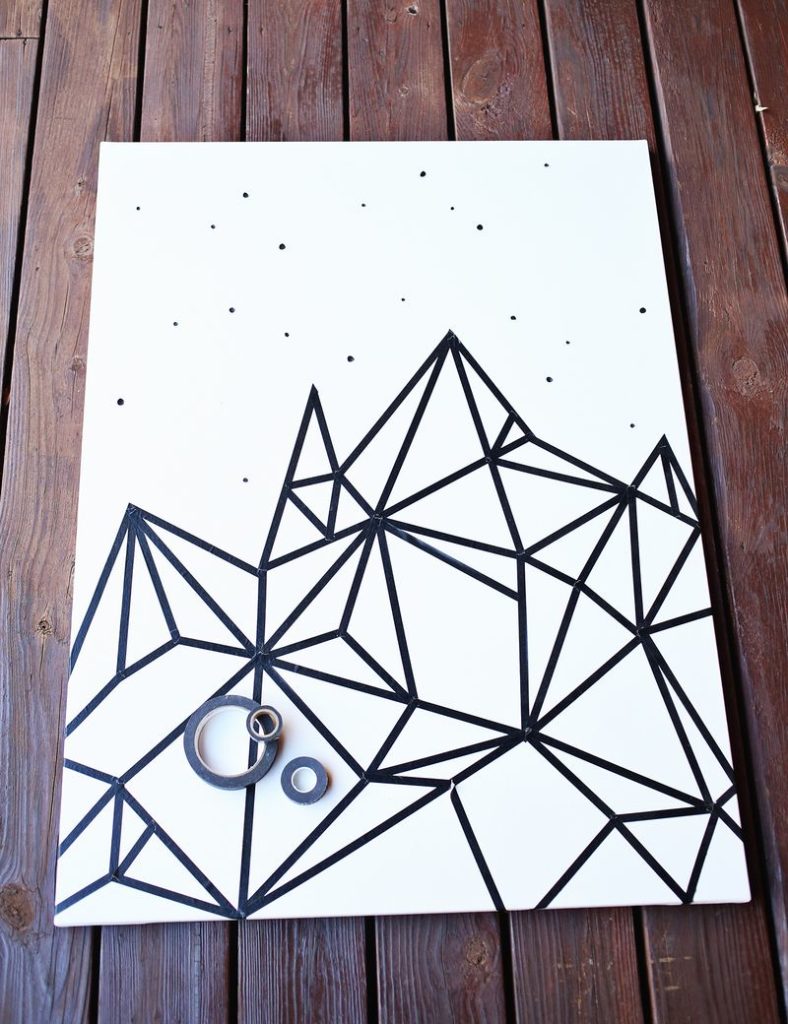 Washi tape tutorials by Designrulz
Framed Scarf
Who says you can only frame art and photos? Just like any girl, you probably have lots of colorful scarves that you do not even wear. So why not give them purpose and turn them into art? Choose a scarf or two you desire, cut them in half and make a few smaller framed pieces for your hallway's wall decoration. However, if you think you will regret cutting them, just fold them into the shapes and sizes you desire and put inside a frame. These colorful fabrics can easily change the atmosphere in your home and make a great contrast to pale empty walls.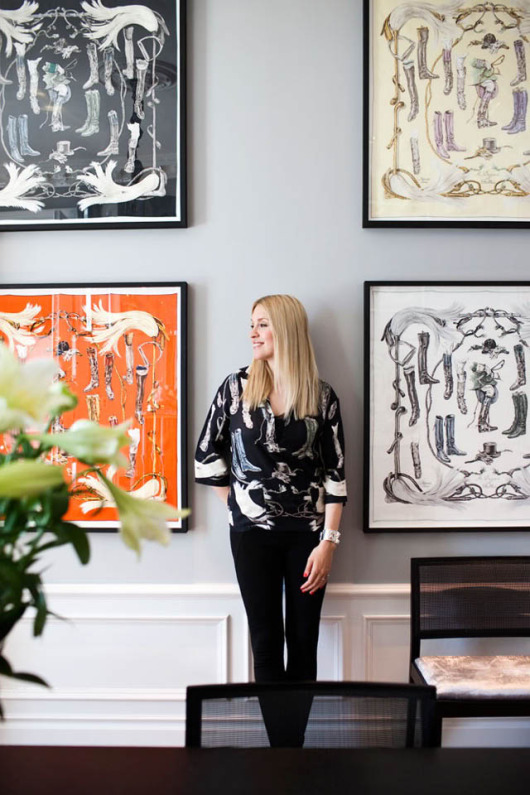 Framed scarfs by Apartment Therapy 
Print the Art
Printed wall art is one of the easiest ways to decorate your home. Additionally, it offers you the opportunity to choose from a vast variety of patterns, images, shapes and colors. To add a touch of elegance and style into your living room you can have some wall art prints featuring modern or abstract art; for more relaxing atmosphere have images of your favorite beaches and relaxing places printed. The team at Smooth Decorator bumped into an amazing Australian firm (with affordable art, mind you) called Wall Art Prints. Here's a sneak peek of their lovely beach art:
Sunrise over Cancun beach, Just a step away, & Beach glow by Wall Art Prints
Clipboard Wall Art
Even the most ordinary and seemingly boring item in your home – a clipboard – can pose as an innovative piece of decoration. Take as many clipboards as you want and simply hang them on the wall. Take a few colorful pieces of papers and print out different letters on them. Attach the papers to the clipboards and have fun spelling out some inspirational words, or just let them be an interesting decoration above the desk.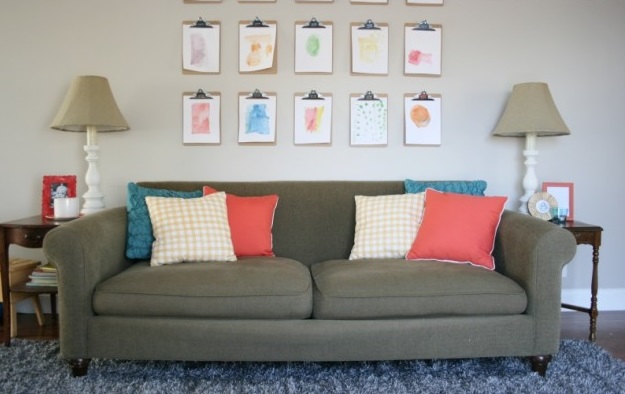 Clipboard wall by White House Black Shutters
Fabric Panels
Creating your own fabric panels is probably the fastest way of giving your home a makeover. Find some patterned fabrics that you like and cover empty canvas with them. Have different sizes and shapes of the canvases and look for colors that will only make your home more inviting. Let the floral patterns and geometrical shapes on soft fabrics make your every day filled with happiness and warmth.
Fabric wall art by DIY Fun Ideas
Living Wall Art
Each home needs a touch of nature in order to be complete and fresh. It may seem impossible to decorate your walls with plants, but there actually is a solution – air plants. These refreshing little fellows are easy to fit anywhere and they just look cute. Take a few smaller wooden boards and put a few nails in it in various shapes. Use colorful strings to create a small network on the board and connect the nails, but make sure to leave enough space for the cute plants.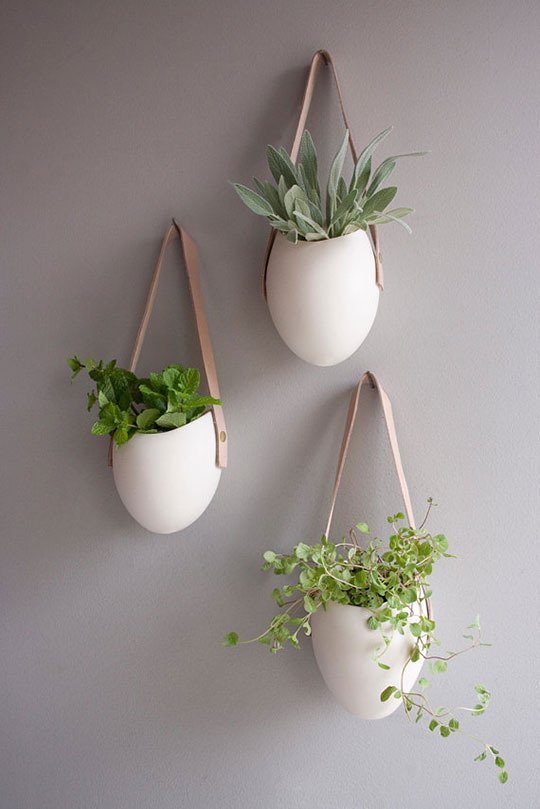 Air plants by Apartment Therapy (ETSY roundup)
Never leave your wall dull and empty. As you can see there are numbers of creative ways of decorating them. Choose your favorite and bring your interior back to life.