If there is one specific designer you need to pay attention to it is Young Huh who was featured in Lonny Magazine in "Next Big Names in Design". The New York based mastermind behind the creative interior design was not always into design. Rather than that, she used to be interested in becoming a lawyer. The thing that she passed the NY and NJ bar exams did not make her become a lawyer. She realized that her office will not be the courtroom and changed all the courtrooms lying ahead of her for creative surroundings. After having spoken to a friend who decided to ditch his career for starting his own business she realized that she needed just the same. And she entered the world of designers.
Awards
Since 2007 she has been on her own creating unsurpassed interior design elements which have won numerous awards. In 2011, her home got featured in a local magazine called Westchester Cottages and Gardens and she was given the award for "Innovation in Design Awards Interior Design Winner". And the awards kept being given to her.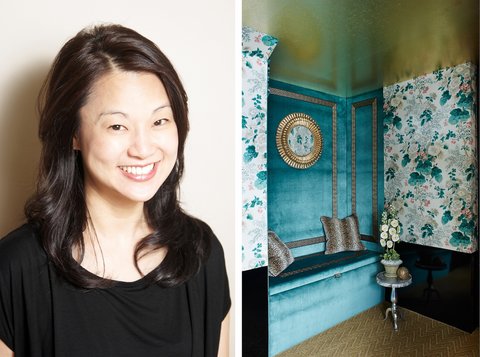 Why her?
What is it that made the world watch out for Young Huh? It is the simplicity and space-widening colours combined to make everybody speechless. Young Huh loves white and it is often the most important colour in her design.
Travelling back in time
The kitchen she has designed in Mount Kisco, New York is the perfect example of what a creative genius we have in front of us. She managed to recreate the early 1900s look by using all the modern details. Although there are stainless steel appliances, the overall impression is definitely that you have travelled back in time and you woke up in a beautiful cosy 1900s kitchen. The key to her design is humbleness and it is seen the best in this kitchen design. No redundant items, she opted for quality instead of quantity. Even the colours she used epitomise the period she was pointing at – the blue-green cabinets make us reminiscence about the long forgotten times.
This is not the only example of travelling in time that Young Huh has for us. The marvelous Victorian House she designed will leave you breathless. Old-fashioned wooden table and chairs along with the carpet and wallpapers will make everyone visiting this house feel super cosy and welcome. Her love for candles can clearly be seen here. And this is not so typical for Young Huh – there are so many ornaments seen in the carpet and wallpapers. Yet, she still avoided any kind of kitsch and created a fascinating environment.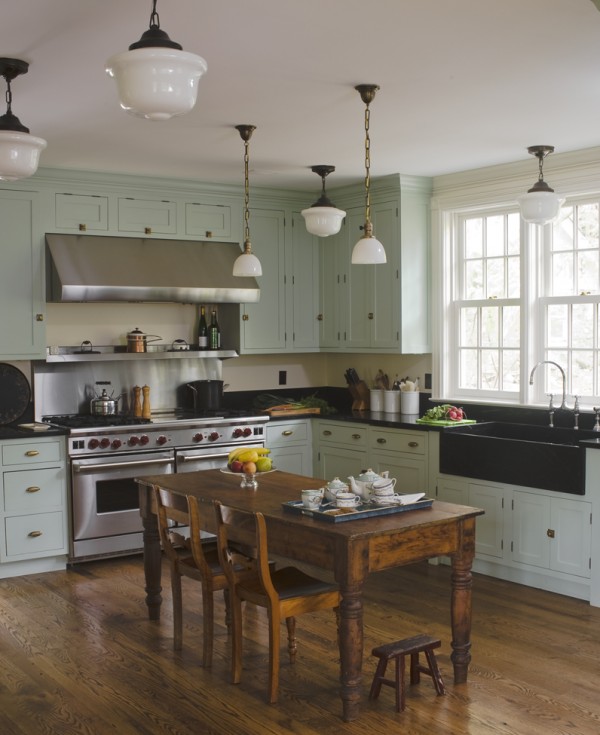 Colours
Her retro vibe can be seen in the project called Beleza, too. The 70s-like chair along with the large amounts of beautiful plants surrounding it are great for unwinding. Still she used white as the most important colour and added lots of plants to make a pleasant, soothing environment with the colour green.
Young Huh is a designer which is yet to show us her biggest masterpieces. Although her time is yet to come, we already fascinated with the projects she has done, the sheer simplicity of colours and clever choice of accessories and cannot wait to see more from her.