Power tools certainly make our work around the house much easier, but some of us aren't comfortable with using them any more. There are various reasons – saving energy resources by avoiding tools that run on gas and oil, cutting down toxic gas emissions, lowering the electricity usage or just don't like the noise they make. This is why we made a list of 5 practical and eco-friendly tools.
Cordless Chainsaw
The problem with regular chainsaws is that they are too loud, and they run on a mixture of oil and gas, thus producing polluting toxic fumes. A great alternative is an electric cordless chainsaw. First of all, it is lighter and less noisy that the regular chainsaw. It runs on electric power, so it can also be used indoors because of the absence of gas emission. Some cordless chainsaws are rechargeable, with an 18 volt lithium ion battery. This type of chainsaw, good for cutting lumber, is an effective regular chainsaw alternative.
Battery Operated Drill
The drawback of drills with cords is the limitation of the user's movement and electricity consumption. These drills can burn about 950 W per hour. On the other hand, green drills work on batteries and are freely moveable. The batteries are rechargeable, you are not annoyed by the cord not being long enough and you save yourself some money on reducing electricity consumption.
Solar Panels
Solar panels are the ultimate green solution. The sun is an inexhaustible source of energy and that same energy it emits can be absorbed and transformed into electric power with the use of solar panels. They are used for powering almost everything – home applications, heating the water in the water heaters, swimming pools and hot tubs.
Technology constantly evolves and advances, so we could soon be able to recharge all sorts of other green tools and household appliances. By using solar panels, we save our planet's energy and nonrenewable natural resources. States like Gujarat make enough energy with solar panels that they export and provide it to other states. There would be no need for electric and nuclear plants, as this is a much more eco-friendly alternative.
Push & Green Mowers
Push mower is a classic and it will take you back to basics. It is a 100% green tool putting out zero pollution. Modern push mowers are quite light and have sharp high-quality durable blades. They also give you a good workout.
Green mowers run on electric power and, compared to ordinary fuel mowers, they offer many advantages. The most important on the list is – no gas emissions. A lot of fuel is also spilled during refueling the garden equipment. Electric mowers are not loud as ordinary mowers and they usually have 30 meter cords that can be plugged into the nearest source of electrical power. There are mowers that run on rechargeable batteries and battery-charged riding mowers, suitable for lawns where mower mobility is a necessity.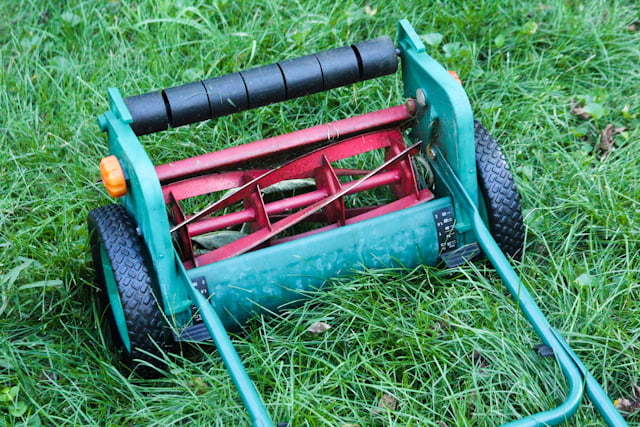 Eco-friendly Lawn Trimmer
There is a big difference between gas-powered and propane-powered lawn trimmers. Gas-powered trimmers do not participate in preserving the environment. Propane, unlike gas, is neither toxic nor harmful. It doesn't pollute the air and it does no harm to soil or water (if it happens to be spilled). Electric lawn trimmers are easier to start and maintain because gas trimmers usually get their carburetors and lines clogged. Electric trimmers can be plugged into a power source or run on lithium-ion batteries.
This is just an introduction to the wide field that are green tools. By using them, we keep our planet greener, helping improve upon the eco-system. Next time you buy a tool, think about whether you want to emit poisonous gases, or rather be more conscious of the fact that we as humans have to stop doing that.