The healthiest and the best way to relax after a hard-working day is in your own garden. You don't have to pack your stuff and travel afterwards, like you would when you go to the beach, for example. Just come home, take a shower and simply collapse onto your cozy furniture in your garden.
There are many ways you can arrange your garden. What kind of plants and flowers, furniture, fountain, lake and trees you will use, it is all up to the individual desires. If you can imagine it, you can make it. Here are some of the trends you should have in mind when creating your very own peaceful oasis.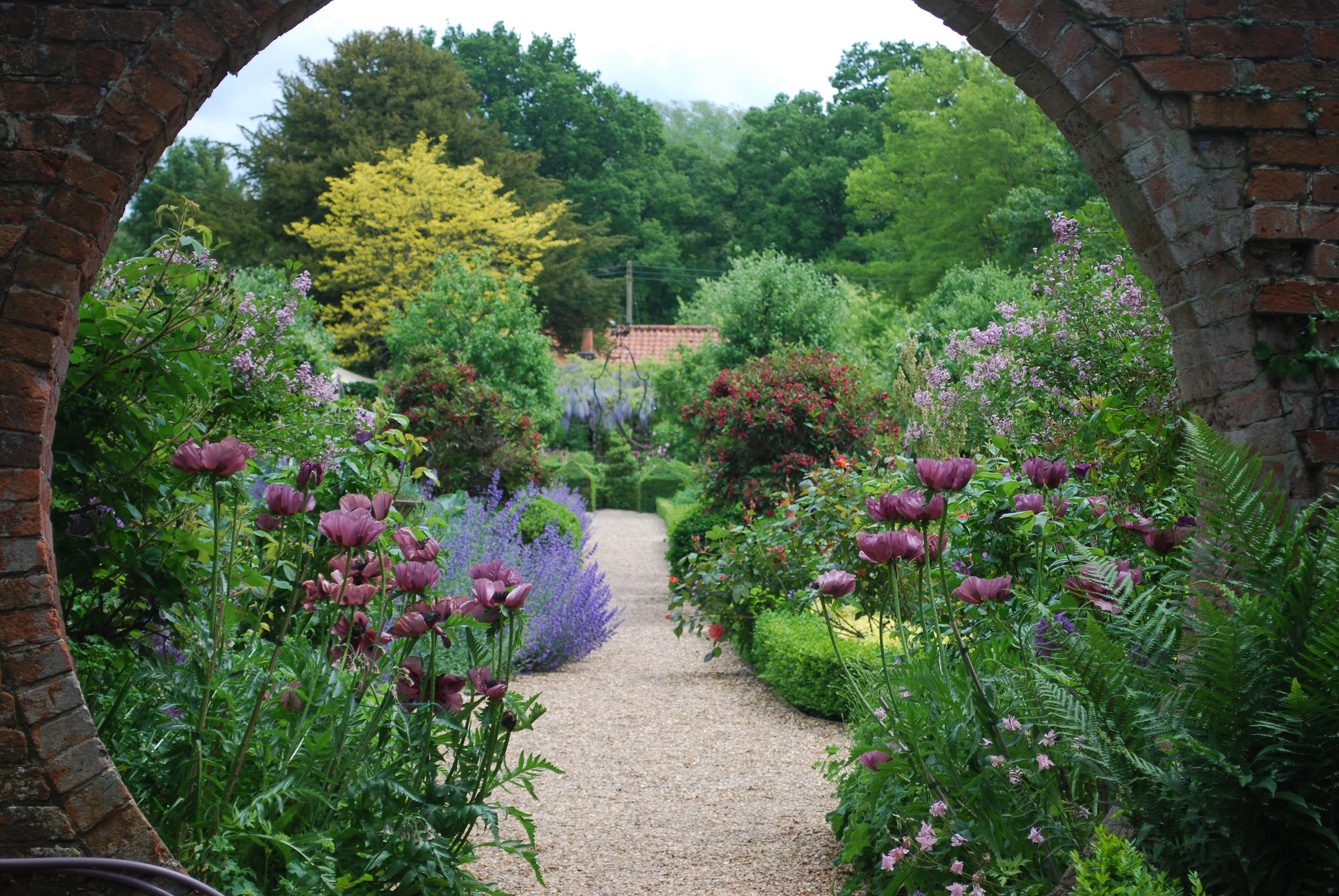 Monochromatic Gardens
When it comes to colors, trends in garden are shifting from colorful flowers and complementary color combos to more corresponding or even a single-color schemes. So, instead of combining yellow and red flowers, choose ones in different shades of orange. Also, the colors used in furnishing and fabrics should be sophisticated and subdued – earthy tones such as gray, forest green and taupe would be a perfect choice.
Green walls
This is not a novelty anymore, and it gains on popularity each day. It may seem very complicated to build at the first glance, but once you get into it, you realize it is not that hard at all. You can find instructions on how to build one anywhere online.
You can choose where to put your green wall, outdoors or even indoors. The best place for it is somewhere you spend the most of your time, so you can fully enjoy it. You can insert plants of any kind, your favorites, as long as they can sustain in your climate. It does not only look beautiful and exotic, but you will also gain many benefits from it, like fresh air, energy saving and even noise reduction.
Echo-chic
As you can guess, it is eco-friendly trend. Even though any garden is eco-friendly, this one takes a step further. It is not only about having plants, but plants and flowers most preferred by birds for their nests, and bees for pollination. Also planting vegetables, and using containers that require less watering. The furniture should be made out of wood and eco-friendly materials. Try to use home-made fertilizers, soil mixes and pest-control products. Simply tend to make everything develop naturally.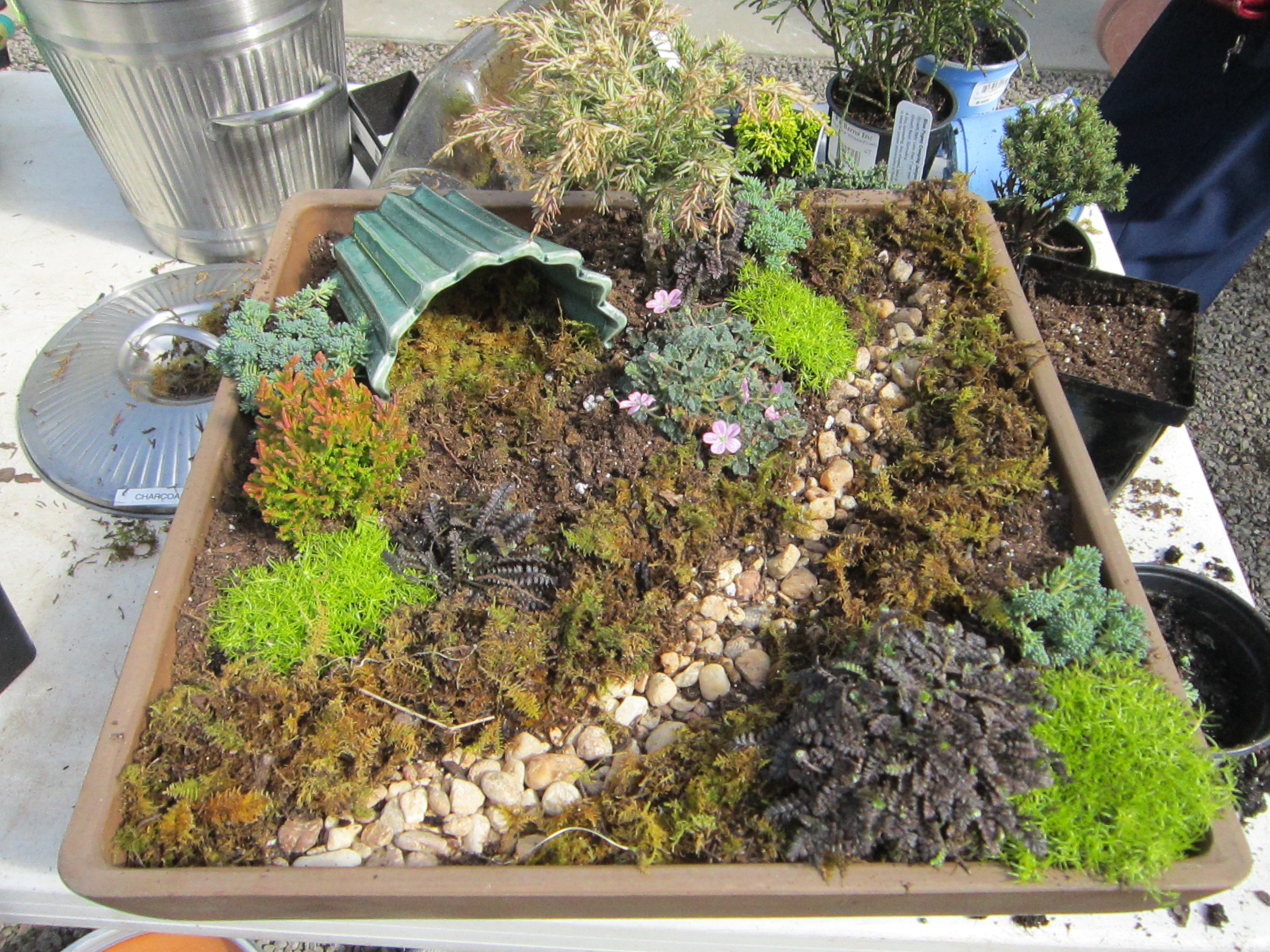 Fairy gardening
Fairy gardening is still popular as it was before, if not even more. These are simply adorable, miniature, terrarium-sized gardens. They are filled with miniature plants, statues and rocks, even miniature fountains and lakes in some cases. You can really play around with these and there are numerous things you can buy online related to fairy gardens. It is also up to you where you want to install it. Whether you want it to be the shining star of your outdoor garden, or you want it inside the house, to refresh the air and please everyone's eyes all the time.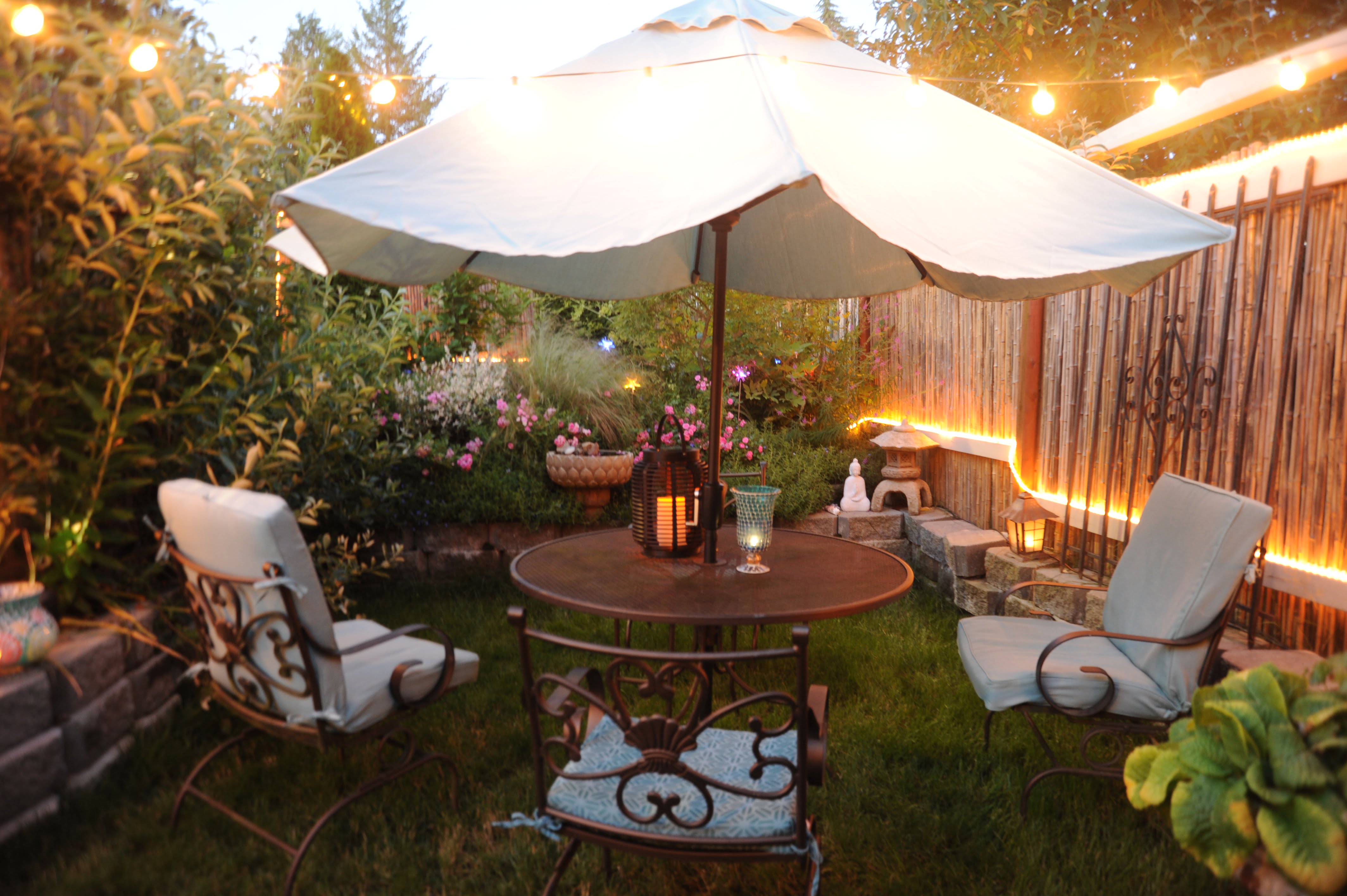 Well-lit gardens
The time of gardens without the light has passed, and now people tend to build them well-lit. There are, of course, both, up and down sides of this. If you build it well-lit, it allows you to spend even more quality time there, reading at night for example, or simply enjoying various colors of your plants, but also if you want to work on your garden when the sun goes down. The biggest, and probably the only, down side is that the light attracts insects of all kinds.
Gardens in small spaces
This is one of the biggest problems nowadays- too many people live in big cities, in apartments, without proper space for building a garden. If you really want it, there is always a way to make it happen. It can be built in any small space, even small as balcony. All you have to do is to well manage the space you have. You can use all the space for furniture, for example, and find a way to hang your plants and flowers all around you. Green walls, hanging flowerpots and even fairy gardens really come in handy here. It offers an amazing feeling of comfort when you are sitting in a small space surrounded by red gerbers and roses, yellow tulips, purple iris or any of your favorite flowers.
There is a solution for any problem you encounter, all you have to do is put your imagination to work and find it. It does take a lot of patience and time, but once you finish your garden, you can enjoy every detail of it for the rest of your life. You can just add, improve or change things later on.